We're back with the beginning of FreakAngels book 4, as the story of 12 strange children rewinds to a very important time and place.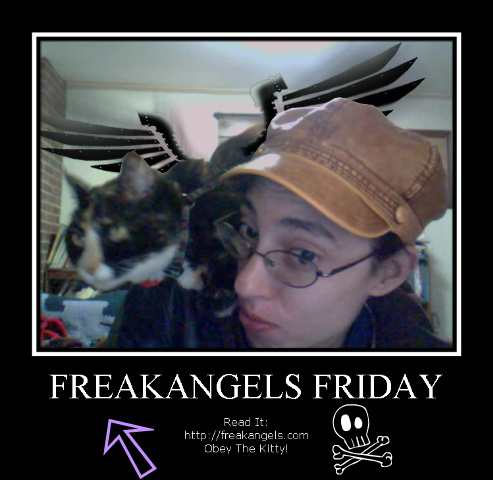 The FreakAngels Friday photo is back as well, with a very special entry from talented artist and Post-Apocalyptic Sketchbook organizer Rootfirember and her cat Fate, who just might be preparing to chase some helicopters here.
If you'd like to introduce FA here at avatarpress.com, send or link me your photo.