Avatar Press is going to Chicago!? That's right, this year's Chicago Comic-Con (the show formerly known as "WizardWorld Chicago") will be setting up at the Donald E. Stephens Convention Center in Rosemont, Illinois, beginning today (August 9th) and running through Sunday (August 12th).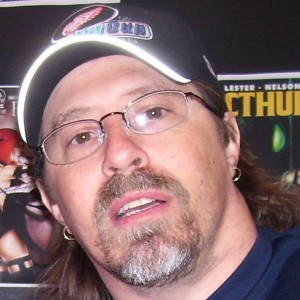 As an added bonus, we will be bringing along our good pal Michael DiPascale, whose vivid painting style has brought to life the latest series from Avatar Press: Hero Worship! Here's your chance to meet an accomplished artist (whose additional work includes cover illustrations for Crossed, Night of the Living Dead, Lady Death, and War Goddess) and come home with a signature on your comic book!
Avatar will also bring a full range of comics, graphic novels, and merchandise. Sister company Boundless Comics will also be represented. Come down (or up) to Rosemont and make sure to say "hello" to the whole gang!