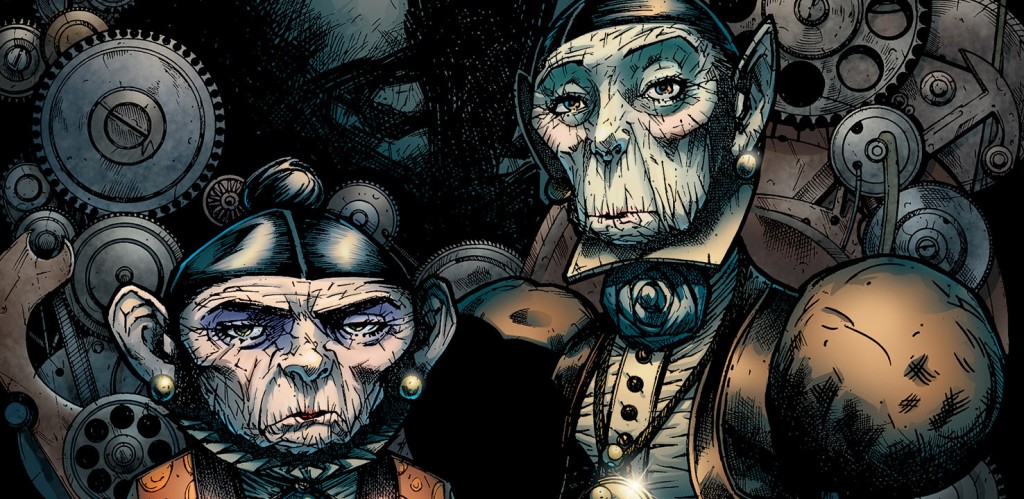 Are you reading Fashion Beast? The reviews are coming in, and Fashion Beast #1 is wowing fans and critics alike.
4 out of 5 stars Comic Book Resources
"…an inventive, tightly-written and enjoyable comic."
"…there's a lot that can be praised…"
5 out of 5 stars The Examiner
"… a great first issue…"
"I definitely recommend picking this book up."
Grade: A- Weekly Comic Book Review
"The art is lovely."
7.5 out of 10, Buy It Multiversity Comics
"The art… makes this story work as a comic book. It?s wonderful."
"There?s not really a book like this on the stands right now."
4 out of 5 stars iFanboy
"Alan Moore?s masterpiece that he?s been hiding all these years has finally been released!"
Fashion Beast #2 is in stores today:
Alan Moore and Malcolm McLaren?s historic re-imaging of Beauty and the Beast continues!? Doll doesn?t fit in anywhere.? And when fate seems to wash her in the direction of the mysterious unseen benefactor, Celestine, she discovers that the all-too glitzy fashion world with its glamour and excess is home to a brand of horror that the self-obsessed ignore until it is too late. Stunningly illustrated by Facundo Percio and scripted by long-time Moore collaborator, Antony Johnston, this series delivers Alan Moore?s vision down to the letter and will change the way you look at fables for the rest of your life!
Enjoy this preview!
Available with a Regular or Wraparound Cover by series artist Facundo Percio or Haute Couture Incentive (by Percio) or the very rare Tarot (by Paul Duffield) Incentive cover.
---
FASHION BEAST #2 Regular Edition
$3.99, Item Code:?AUG120841
Cover by Facundo Percio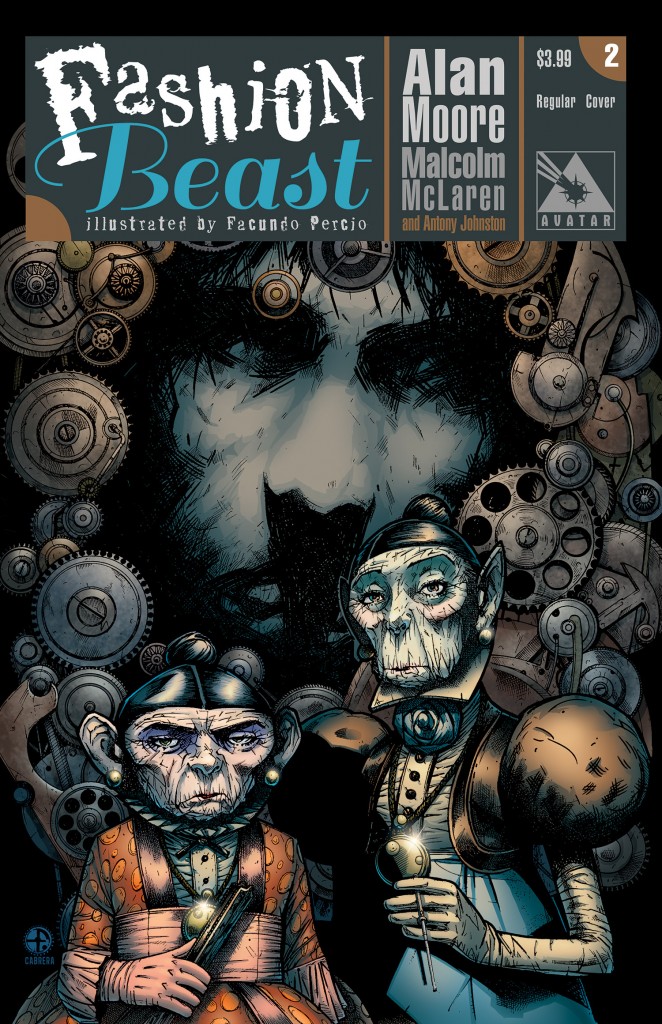 ---
FASHION BEAST #2 Wraparound Edition
$3.99, Item Code:?AUG120842
Cover by?Facundo Percio