The original zombie epic continues a decade after the classic first film with today's Night of the Living Dead: Aftermath #2!
Las Vegas is shut down.? Mexico and Canada are closing their borders.? The zombie outbreak is spreading despite the media and politicians that claim the epidemic is under control.? A group of unlikely survivors find themselves in a desperate struggle to escape as zombie hordes descend upon Sin City turning it into an urban warzone.? Set among the excesses of the late 70s, David Hine (Crossed, The Darkness, Spawn) delivers a powerful story about the degeneration of civilization and the rise of the undead.
Click here for a sneak preview of the first six pages by artist?German Erramouspe.
Available with Regular, Wraparound, or Gore cover by Raulo Caceres, and a special Terror Retailer Incentive by Caceres.
---
NIGHT OF THE LIVING DEAD: AFTERMATH #2 Regular Edition
Cover by?Raulo Caceres
$3.99, Item Code:?SEP120831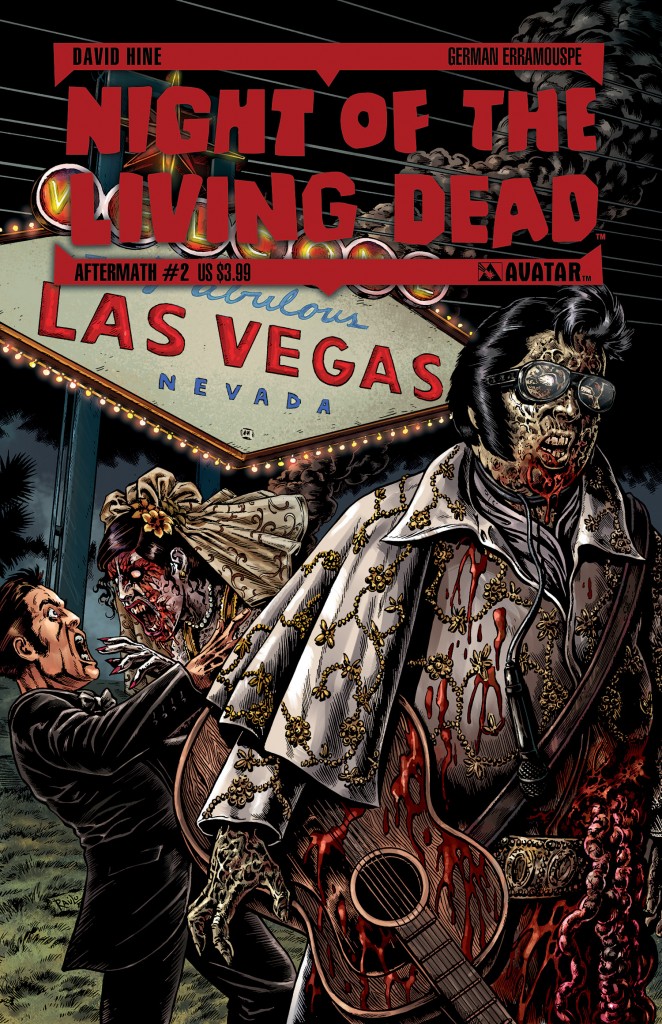 ---
NIGHT OF THE LIVING DEAD: AFTERMATH #2 Wrap Edition
Cover by Raulo Caceres
$3.99, Item Code:?SEP120832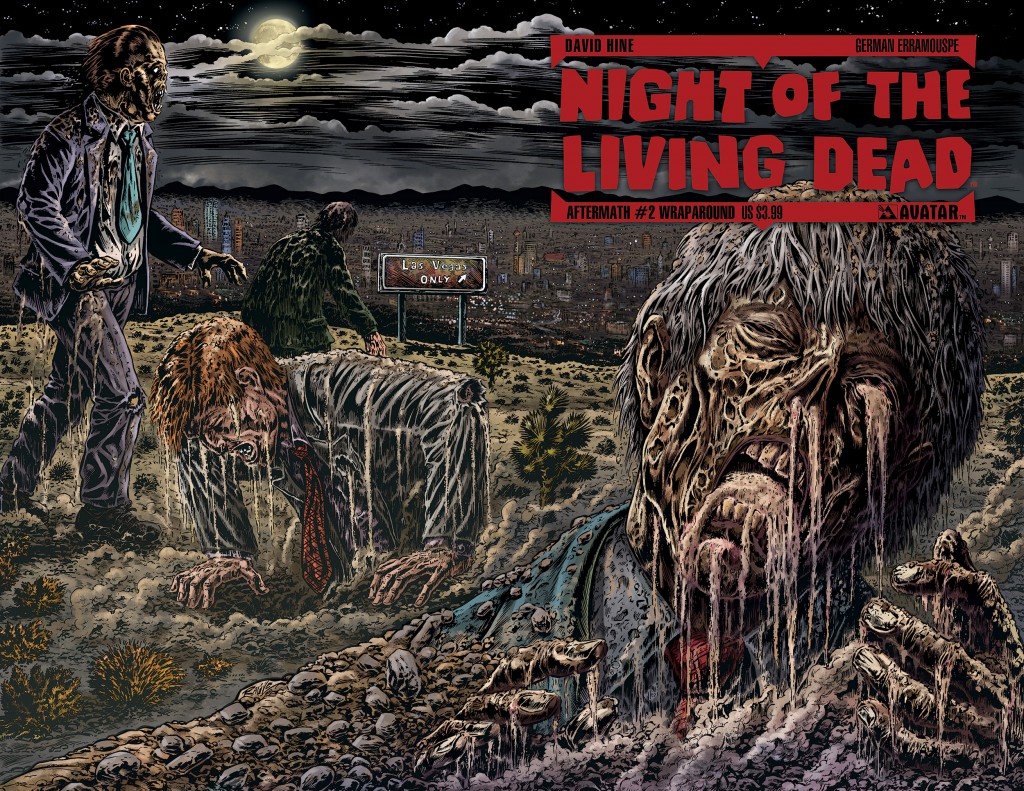 ---
NIGHT OF THE LIVING DEAD: AFTERMATH #2 Gore Edition
Cover by?Raulo Caceres
$3.99, Item Code:?SEP120833