The following Avatar Press comics are new to ComiXology on Tuesday 12/31/13:
Caligula: Heart of Rome #1-6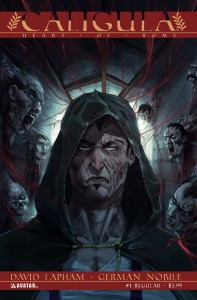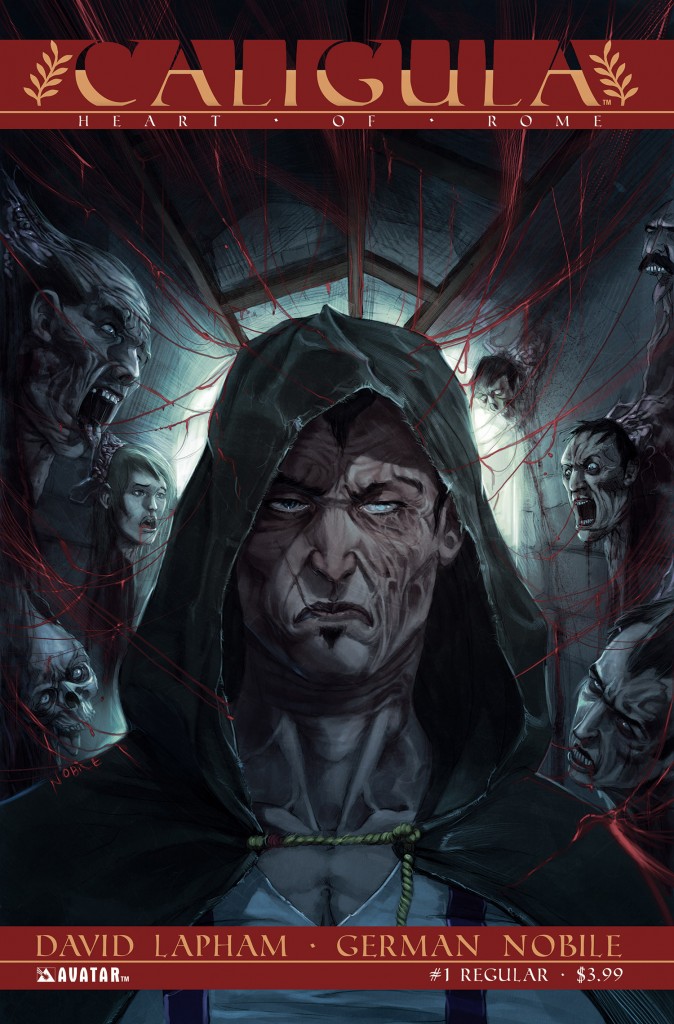 PRODUCT DESCRIPTION: ?Caligula returns for an all-new series by the original creative team! David (Stray Bullets) Lapham and painter German Noble return to the time of hedonism and supernatural evil with Caligula: Heart of Rome #1! They thought the mad emperor destroyed, his mysterious soul box gone, and his body run through with a thousand blades. But the demon lives on and ten years later the job of finding and slaying the beast once and for all has fallen to heroic Laurentius. But can anyone unravel the mystery of the demon before its bloody tendrils can make glorious Rome a wasteland?
Gravel #15 – 21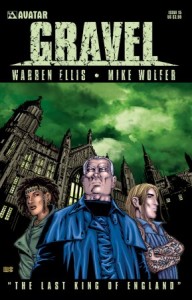 PRODUCT DESCRIPTION: ?Warren Ellis and Mike Wolfer serve up the beginning of the third major story arc right here, and the magicians of Britain will never be the same! William Gravel has reformed the Minor Seven, Britain's occult detectives, exclusively from people like himself. But there are people who aren't going to be happy about that. And the new, young Minor Seven are pretty much on their own… it's never a dull day being Combat Magician William Gravel!
George R.R. Martin's Fevre Dream #1-5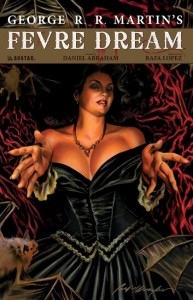 PRODUCT DESCRIPTION: ?Prepare for a ten issue vampire epic on the bayou from the writer of the A Song of Ice and Fire novels! From the New York Times Best-selling author, George R. R. Martin, comes a tale of vampire clans, death and debauchery, legendary bloodmasters, and even a few epic steamboat races on the muddy Mississippi. This is Martin's FEVRE DREAM, an antebellum story of power, loss, and the fever of bloodlust. It is 1857, and Abner Marsh is a remarkably ugly man — but the best steamboat man on the river. When the pale Joshua approaches him with a partnership and enough money to build the boat of his dreams, it seems too good to be true. But Joshua is a mystery of a partner, a man who keeps strange hours and stranger friends. It's only a matter of time before Abner begins to wonder where the FEVRE DREAM is heading, and if it may turn out to be a nightmare, after all. Each issue of this stunning full-color epic is illustrated by Rafa Lopez, an artist whose skilled line captures every moonlit drop of blood in delicious detail. Adapted by the Hugo-nominated author Daniel Abraham, this version of FEVRE DREAM stays faithful to Martin's original dark vision, while bringing the torture and joy of his vampires to almost-human life.