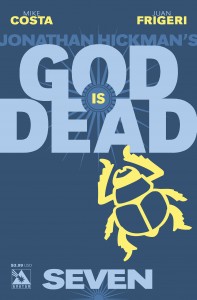 Jonathan Hickman's enigmatic God is Dead series took the comics world by storm. ?The first chapter told of the return of the gods of old to a modern world and the wars that would follow. ?In the end, only one of the returned deities remained to dominate the world until an unlikely coalition of mortal gods rose up to take the earth back.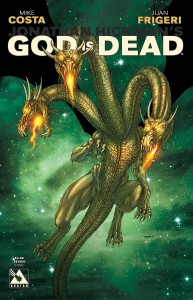 But what happens next now that a human born god rules the planet…? ?Enter Mike Costa, Hickman's co-writer on the first arc. ?Costa introduces us to the world "today," in the far future as mankind has learned to live with proof of the divine walking among them. ?This new chapter takes the vivid world that Hickman created and introduces a violent new turn in the story. ?If you enjoyed the initial tale, this continuation will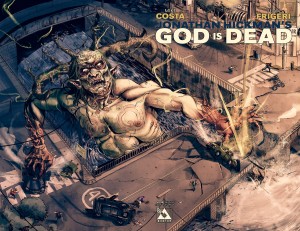 take you into new territory that you have to see to believe.
God is Dead #7 is available today at local comic shops and digitally at ComiXology.