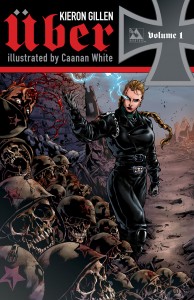 As you cruise by the comic shop looking for the newest comics today, take a moment to find Uber in the Trade Paperbacks section. ?If you have not been reading this series by Kieron Gillen and Caanan White, you have been missing out on one of the gems of the past couple of years. ?Steeped in real history, this fictional series introduces super human soldiers into the waning days of World War II. ?The resulting story is a gripping and unrelenting look at a brutal third act to the war.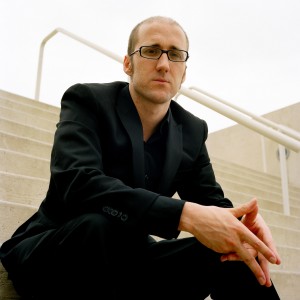 Gillen is known for his incredible characterization on series like Phonogram and Journey into Mystery. ?He brings that same passion to this project and delivers a powerful narrative that will impact you. ?If you ever wondered what the mass development of super soldiers could mean to a military conflict, you have to read Uber. ?It is a horrifying look into the past where weapons technology turns to organic monsters to change the course of world conflict.
Check with your local retailer to get a copy of Uber Vol 1 TP out in comic shops now.