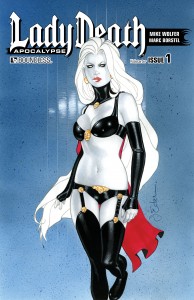 Lady Death is poised to return to a revamped Boundless Comics line with the help of her fans. ?The Lady Death Kickstarter fund raising program was launched as a way to help create the funds needed to move the new Apocalypse series into immediate production. ??Boundless has undergone a significant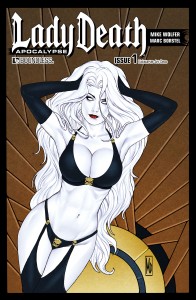 restructuring and is ramping up to begin again to deliver the hottest femme fatales in a whole new way. New characters are being created, new series, and of course new stories that expand the universe and give readers more options for the kinds of comics they want to buy. But getting that engine up and running requires help from the readers that have made Boundless?comics successful in the past.
You can see all the rewards and options for the Lady Death Kickstarter program here: ?https://www.kickstarter.com/projects/boundless/lady-death-lives-at-boundless
Thanks for your support and for helping bring this iconic character back to monthly comics! ?Visit us for the latest info on Boundless? re-launch at?www.BoundlessComics.com?and on Facebook and Twitter under Boundless Comics.