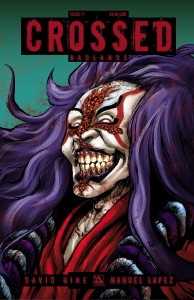 Horror author David Hine begins a four issue arc of Crossed: Badlands beginning with #71 in comic shops today.  His last entry into the world spun the tale of outbreak in Japan in the tale "Gore Angels."  This new entry is a sequel to that story, featuring five friends that try to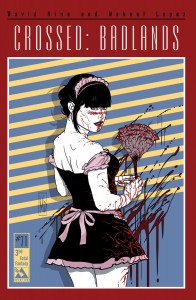 survive the outbreak at their doorstep.  "5 Bloody Fingers" is a story that dives into the bonds of friendship and the deterioration of the world around them as the Crossed wash over all things.
Fans who have enjoyed Hine's unique approach to Crossed stories will find this tale particularly satisfying.  From the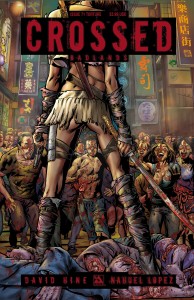 ruthless Japanese gangsters to the Crossed infection spreading through a cosplay theme park, this story has something for every extreme horror fan.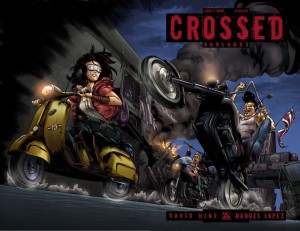 Stop by your local comic shop today to pick up this first entry in the new chapter and to catch up on Garth Ennis' visceral horror series.