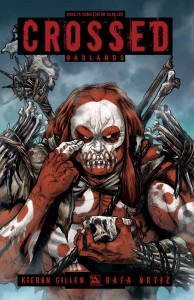 They say that only two things are inevitable…death and taxes.  Both collide on April 15th this year as C-Day returns to comic shops and celebrates Garth Ennis' most horrifying creation.  Fans and cosplayers of the extremely violent series will be flooding into local comic book stores in costume to share their favorite uncensored terror filled comic and spread the disease.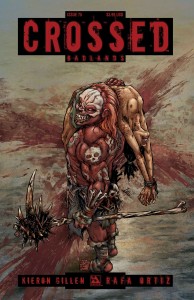 Comic shops are having all kinds of events – from cosplay contests to local sales on the library of Crossed horror.  Fans and retailers are encouraged to take photos of the Crossed cosplayers invading their stores and share them with us on Twitter and Facebook.  Avatar will be posting up new pictures of the invasion for all to see as C-Day approaches.  And in stores on this special day is Crossed: Badlands #75 – the first issue of Kieron Gillen's incredible new story arc "Homo Tortor."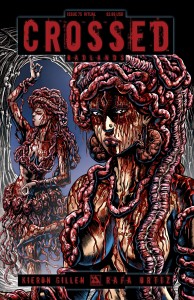 Join the insanity and share your fandom with friends and collectors.  But please remember to be safe and conscientious of your surroundings.  We want everyone who visits the comic shop on C-Day to enjoy their trip.