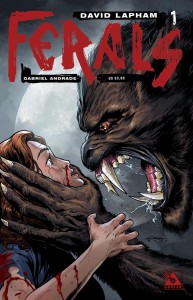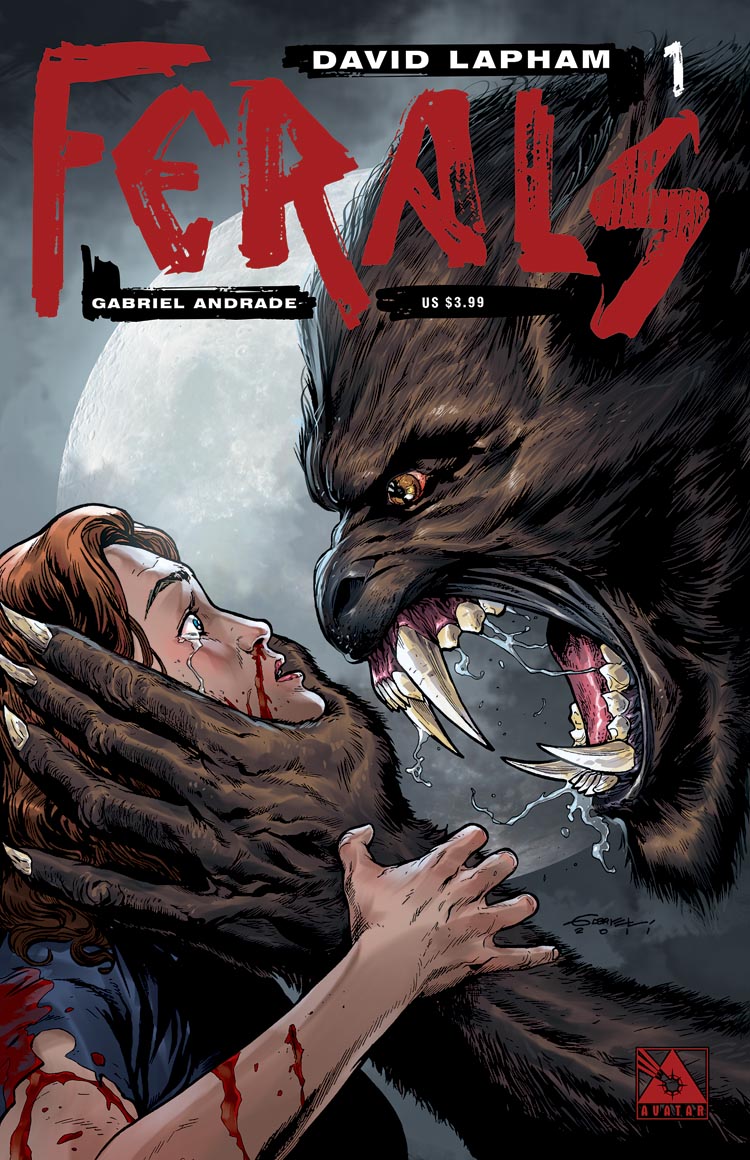 The werewolf mythology has been around for a long time.  David Lapham took the supernatural tales and created something modern and visceral with his reinvention of the material.  Ferals is a fierce and unforgiving story about a lineage of feral men that hide in plain sight among the population of some northern towns.  But when a country cop gets infected by a she wolf with a secret, it begins a devastating series of events that leads to an all out feral war.
If you ever enjoyed classic werewolf stories and like gut wrenching horror, you owe it to yourself to check out Ferals at your local comic shop, online at Amazon, or digitally at ComiXology:   https://goo.gl/JY844Y
FERALS TP
PRODUCT DESCRIPTION:      David Lapham and Gabriel Andrade's hit horror series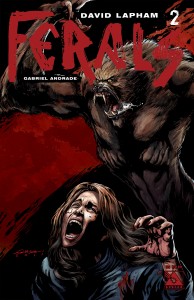 redefines modern werewolf mythology the Avatar way, with violent animal ferocity and gallons of blood! Officer Dale Chesnutt is a lawman with a big, bloody problem. Slaughtered civilians are turning up in the sleepy town of Cypress, and the burden falls on him to end the carnage. But no sooner does he begin his investigation than he finds himself violently drawn to a sexy, mysterious woman€¦ and a vicious creature strikes again at Dale's own family. Hidden among the faces on Cypress streets, unrecognizable to neighbors and friends, a culture of werewolves dating back a thousand years has found their ancient secrets threatened… and worth tearing their enemies to pieces for.