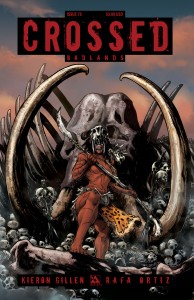 Crossed: Badlands #78 arrives in comic shops today and with it a new installment of Kieron Gillen's masterful tale of two times.  One part is told in the present as a survivor of C-Day has banded together with some soldier buddies to try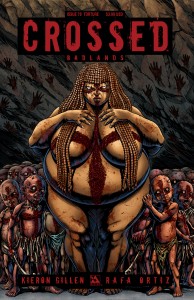 to find the one man that may have seen the Crossed coming and have figured out how to cure the disease.  The other is of the ancient past as another group of friends must survive the horrors of human pre-history and witness the first outbreak.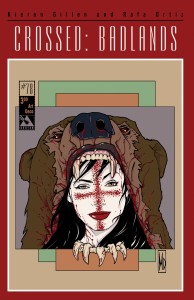 Gillen has been telling stories that captivate the audience from his terrifying work on Uber to his mainstream storytelling in Star Wars: Darth Vader.  This story in Crossed: Badlands is one that will horrify you and provide some glimpses into the origin of the deadly disease.  Make sure you ask your local comic retailer to reserve a copy of Crossed Badlands #78 for you today.