Garth Ennis has been chronicling the horrors of war and the drama that unfolds in the aftermath of some of the most terrifying battles in history.  His unique voice delivers a powerful vision of the human impact and toll of these battles.  If you are looking for a hard hitting and dynamic tale of human warfare throughout history, stop by your local comic shop to pick up the latest issue of War Stories today:
War Stories #11
PRODUCT DESCRIPTION:   Things get worse for the little band of Irish soldiers entering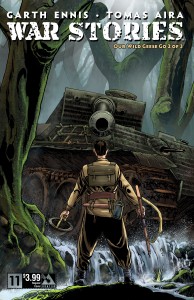 Hitler's Third Reich, as the German army turns out to have plenty of fight left in it. A battle in the deep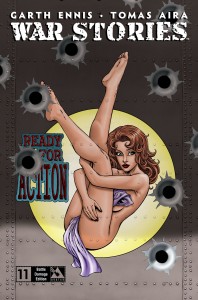 woods leaves our heroes lost and scattered- and that's when one of them decides to settle an old score. Tensions from Ireland's bloody past come to a head, in part two of Our Wild Geese Go, by Garth Ennis and Tomas Aira.