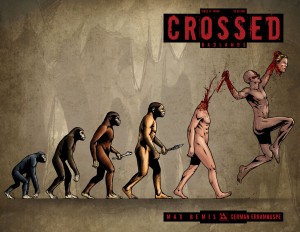 Singer and songwriter of the popular band Say Anything, Max Bemis, has been delivering some of the freshest and most poignant comics being published.  From his work on Evil Empire to Polarity, Bemis has created powerful tales that have become instant hits.  Recently he delivered his first foray into Garth Ennis' grueling world of survival horror in the Crossed series arc "Shrink."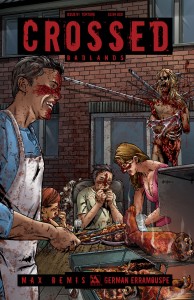 But now in the new issue of Previews, Bemis takes his next steps into the violent world of the Crossed with a story that attempts to find the one thing that the outbreak obliterated…love.  Can there still be love in a world run by the basest impulses?  You can find out in the powerful story arc beginning with Crossed: Badlands #91 which is in comic book shops this December.
Ask your local comic shop to reserve copies for you today.