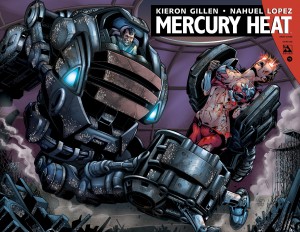 Sci fi fans have been given a fantastic gift in the pages of Kieron Gillen's Mercury Heat.  The original non-stop action series chronicles the life of Luiza, a young woman who has an unfortunate psych evaluation.  She's one step away from a psychopath.  That severely limits her options in life.  But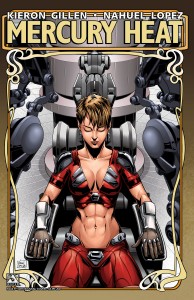 it does give her the opportunity to be a cybernetically enhanced bounty agent in the frontier of Mercury.
This series is pure kinetic energy and entertainment.  If you are a fan of Gillen's incredible work on The Wicked and The Divine or Uber, you owe it to yourself to check out Luiza's adventures.  Issue #9 of Mercury Heat is in comic shops and available digitally today.