These are the new Avatar Press digital items coming to ComiXology and ComCav on Wednesday 6/29/16:
Cinema Purgatorio #3
PRODUCT DESCRIPTION:     Welcome, please take your greasy ticket stub and box of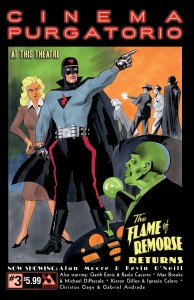 warm, stale popcorn with you ,the show is about to begin.  Enjoy a front row seat to the biggest names in comics delivering tales that will grab you by the gut and tie you in knots. These are the horror stories of Cinema Purgatorio. Illustrated in stark moody black & white, each issue is perfect-bound, with no ads, and all of the works are very long-form, meaning there are no collections planned before 2018. Jump in now and embrace the new future of comics. The one of which Alan Moore has always dreamed. It's here, now. Hiding in the dark corner. Welcome to Cinema Purgatorio.
War Stories #19
PRODUCT DESCRIPTION:     In the dark days of winter, 1940, a handful of pilots show up at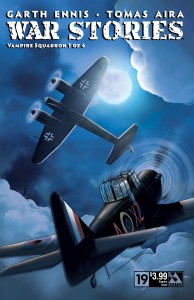 a remote Royal Air Force base in rural England. Some are British, some are Poles, Czechs, French, Australians, Canadians- the orphans of Nazi-occupied Europe and the children of the Empire. No other squadron wants them; they don't even like each other much. Which is unfortunate,
because they're about to take to the deadly night skies at the height of the Blitz- Hitler's dreadful aerial onslaught on the cities of Britain. Part one of the four-part Vampire Squadron, by Garth Ennis and Tomas Aira.