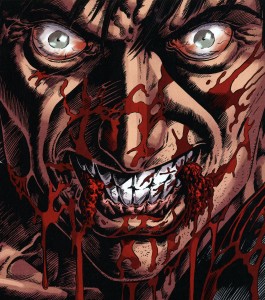 San Diego Comic Con is in full swing and fans everywhere are enjoying summertime traditions like trips to the beach and hanging out by the pool.  We are continuing our series of summer reading suggestions to make your down time as enjoyable as possible.  And if you are a fan of true unbridled horror – there is no better graphic novel to read than David Lapham's Crossed: Psychopath.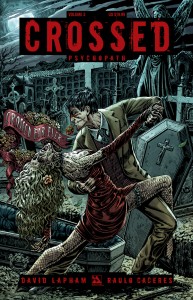 This third volume of the Crossed series presents perhaps the single most twisted and horrific character ever created in comics.  Howard Lore isn't infected with the Crossed virus, but he is absolutely insane.  And his meticulous brand of terror is one that will leave a lasting impression upon you.  This is truly sadistic horror at its most violent.
Crossed Psychopath TPB is available at your local comic shop, on Amazon, and digitally from ComiXology and ComCav.net.  Enjoy the horror!