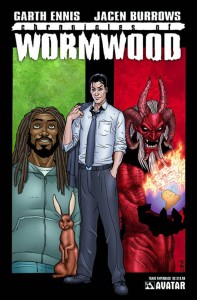 It's that time of year when everyone goes in search of the very best in horror comics to enjoy during the Halloween holiday.  Today we are talking about a unique series by legendary scribe Garth Ennis.  Fans of the Preacher TV series need look no further than Chronicles of Wormwood for an incredible companion read in that genre.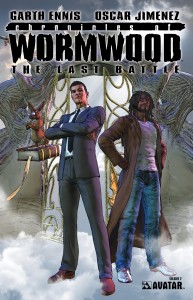 Chronicles of Wormwood is Ennis at his best delivering a story about the Anti-Christ and the returned messiah.  This series is irreverent in all the right ways.  If you have enjoyed Preacher in comics or on TV, you owe it to yourself to discover Chronicles of Wormwood.  There are three volumes of the series – Chroniclees of Wormwood, CW Last Battle, and CW The Last Enemy.
Stop by your local comic store, shop on Amazon, or visit ComCav.net for copies of this must-read horror series for Halloween!