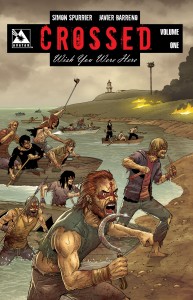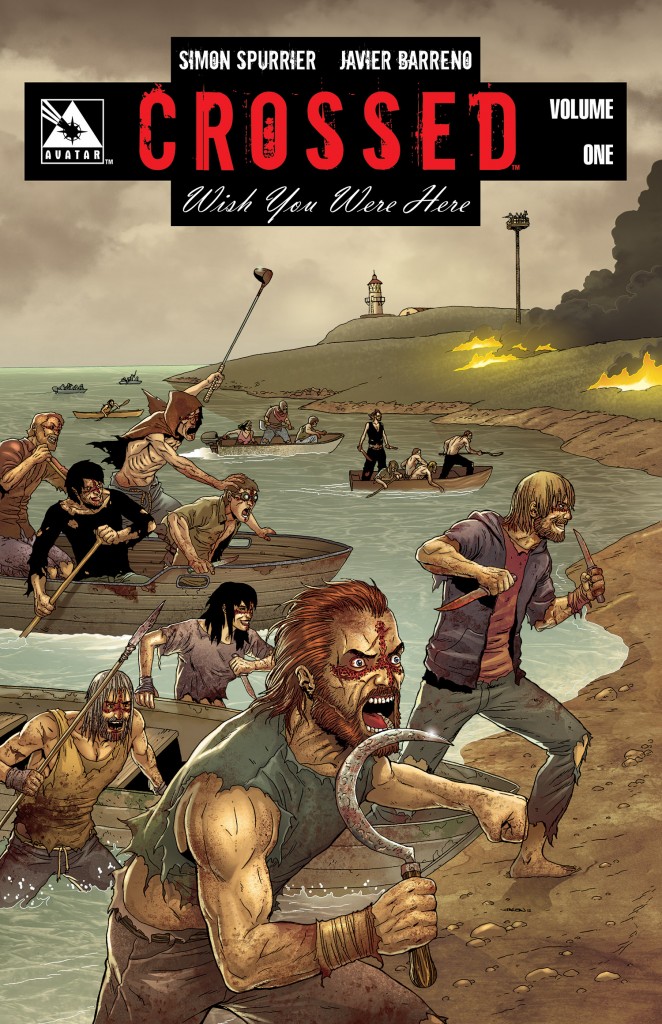 Just a few days left until Halloween is here.  And as comic fans look around for the perfect stories to read during this spookiest of seasons, we've been revisiting some classics that will run a chill down your spine.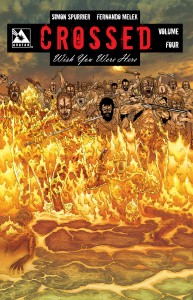 Today we return to Simon Spurrier's long form Crossed tale, Wish You Were Here.  The story revolves around Shaky, a "nice guy" just trying to get by with a group of uninfected secretly surviving the apocalypse on an island.  The brilliance of this story is the slow burn unravel of who and what Shaky has done in the past as that eventually comes to haunt him in the present.  The story is harsh and uncompromising.  And the horror is not only of the Crossed's doing.  This is a true horror drama that will leave a lasting mark on you.
Check out all four volumes of Crossed: Wish You Were Here at your local comic shop, on Amazon, or at ComiXology & ComCav.net.