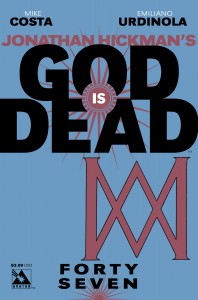 Jonathan Hickman's incredible mythology mashup returns in its entirety for a one week only special sale on ComiXology.  Through Sunday 10/23 fans can binge read the innovative series for $49.99!  The special sale includes all 50 issues of the series and is perfect for getting the full story in one massive chunk.
What would happen if all of the gods from history were to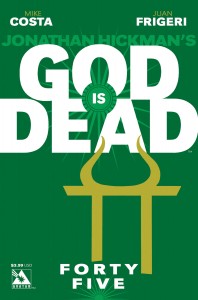 suddenly manifest themselves in modern society?  Would ancient lines of battle be reformed?  Would they simply destroy everything in their eager rage?  You can find out every move and machination now!
https://www.comixology.com/God-is-Dead-Complete-Series/bundle/1500