Writer: Kieron Gillen
Covers and Art: Daniel Gete
MR, Color, 32 pages, bi-monthly
DESCRIPTION: No sooner do they regroup from the last epic battle, Maria and her Russian forces face their Japanese foes, with a stunning turn of events! Available with Regular, Wraparound, War Crimes, Propaganda, Blitzkrieg, and VIP Premium by series artist Daniel Gete.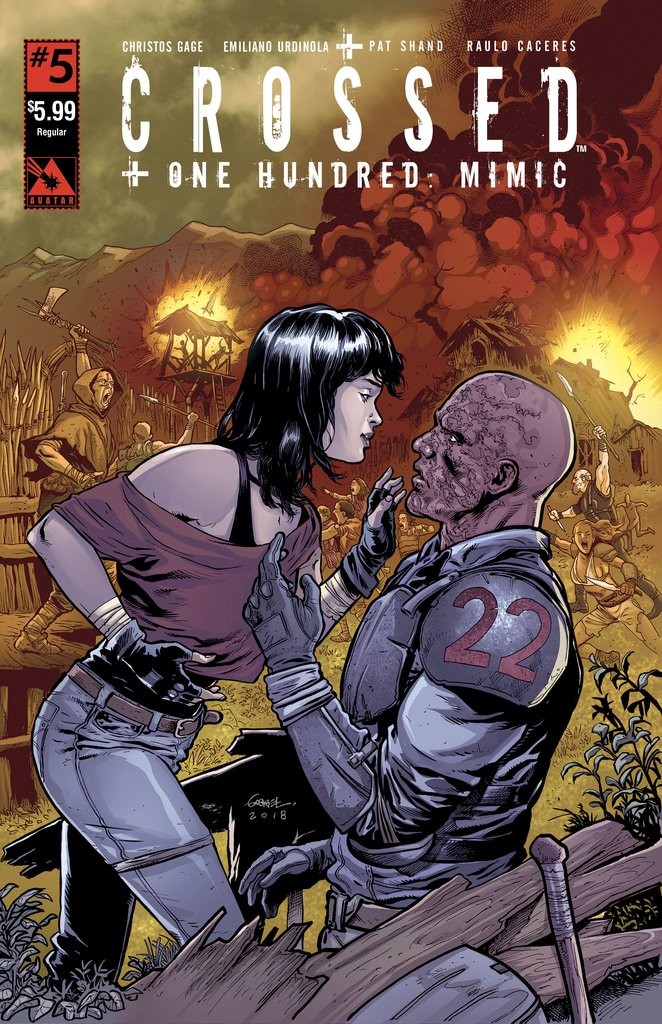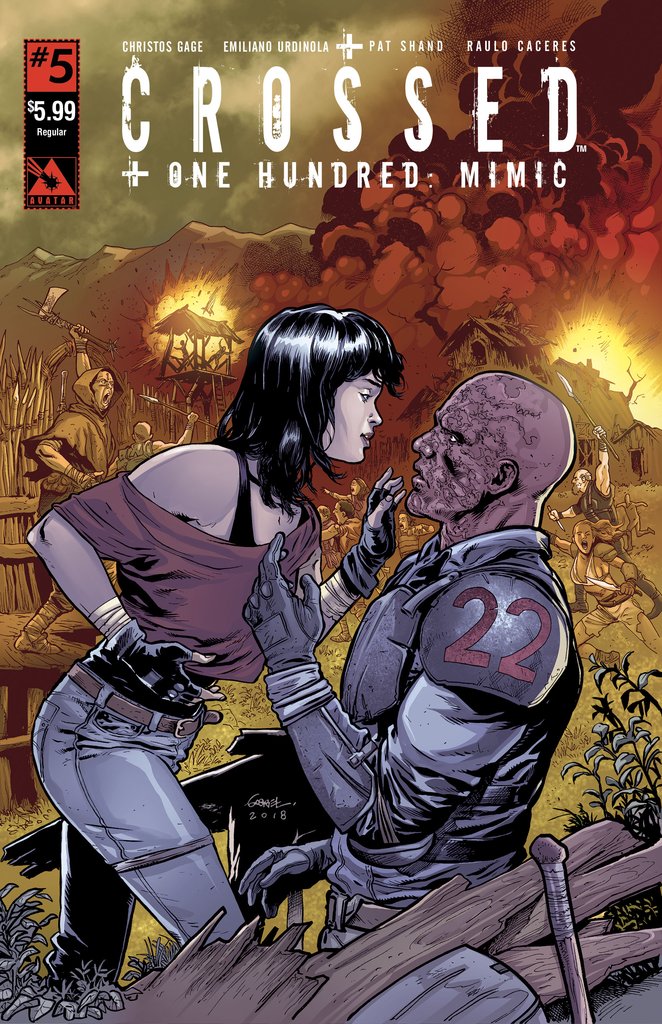 Cover: Gabriel Andrade
Writers: Christos Gage, Pat Shand
Artists: Emiliano Urdinola, Raulo Caceres
MR, color, 48 pages, monthly
DESCRIPTION: Two epic tales in every giant-size Crossed +100 Mimic issue! Christos Gage heads down a dark path in MIMIC, as Fleshcook and Julie are faced with as assault that may wipe out both of their peoples! In second feature, Pat Shand teams up with artist Raulo Caceres to deliver a chapter of AMERICAN HISTORY X, based on the events Moore spotlighted as key points in the saga. Available with a sizzling array of covers: Regular by Gabriel Andrade, History X Wraparound and American History X by Raulo Caceres, Fatal Fantasy and Hellish Homage by Renato Camilo, and Ms Mayhem by Christian Zanier. Don't miss the three-cover Crossing Over set by Matt Martin, each limited to just 250 copies, nor the Century (of Blood) cover limited to 100 copies also by Camilo.
More info and cover previews in the store.