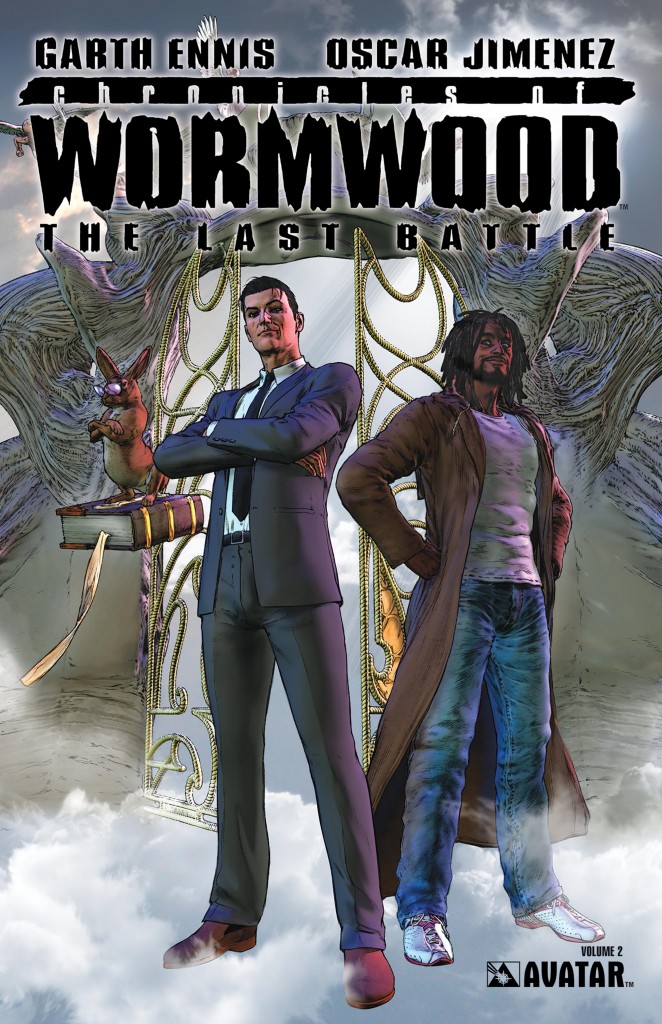 Heading to your local comic shop today? Get ready for the collected edition of CHRONICLES OF WORMWOOD: THE LAST BATTLE, available in both softcover and hardcover formats, and featuring the tale by master scribe Garth Ennis and masterful artist Oscar Jimenez.
Danny Wormwood, a shifty yet sympathetic television executive, also happens to be the Antichrist. Having averted his demonic father?s plans for an all-out apocalypse by eliminating God and the Devil, Danny has started to get his life back together. He's reunited with his girlfriend Maggie and drinking beers with humbled messiah Jay and Jimmy the Talking Rabbit. But having rid Hell of its rightful lord, he now must face an even worse successor ? the fallen, corrupt Pope Jacko! Ennis, the critically acclaimed creator of PREACHER and CROSSED, drags the whole world into the gutter with his trademark razor-sharp dialogue and biting wit.
If you've never tried CHRONICLES OF WORMWOOD, be sure to look up the original story, CHRONICLES OF WORMWOOD VOLUME 1, written by Ennis and illustrated by Jacen Burrows (NEONOMICON, the upcoming CROSSED: BADLANDS). There's also the one-shot graphic novel, CHRONICLES OF WORMWOOD: THE LAST ENEMY, which connects the events of the first volume to this week's new release. These fine products can be found on shelves at your local comic shop, or your retailer can order a copy on your behalf. We've got them in stock and are ready to fill orders!
For a preview of THE LAST BATTLE, check this out: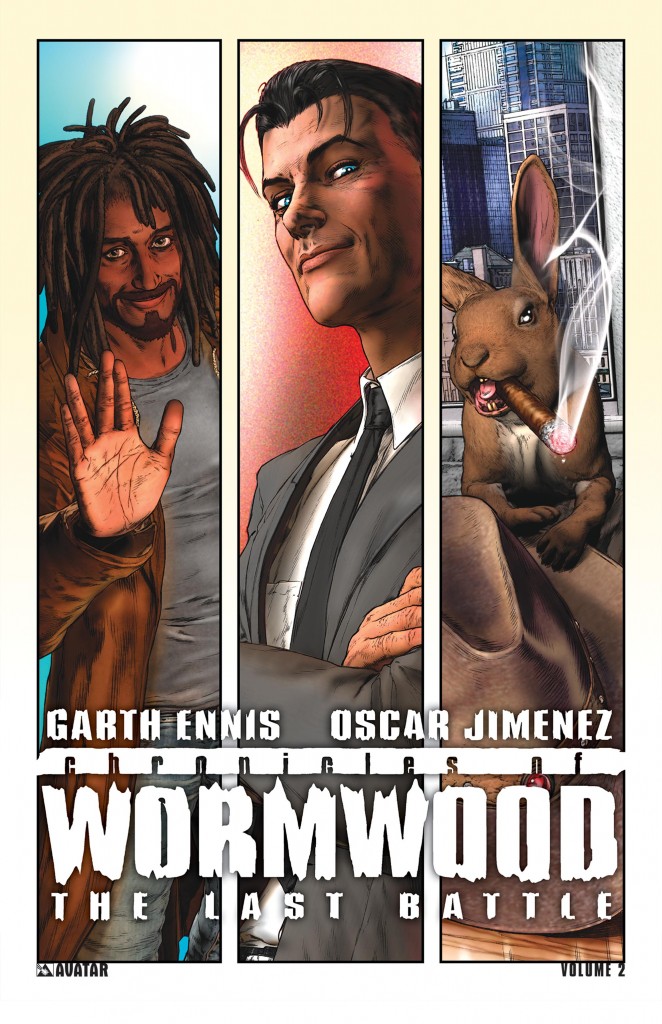 CHRONICLES OF WORMWOOD VOL. 2: THE LAST BATTLE Softcover Edition
Retail Price: $19.99 US
Diamond Item Code: AUG110841
ISBN: 159291103X
CHRONICLES OF WORMWOOD VOL. 2: THE LAST BATTLE Hardcover Edition
Retail Price: $27.99 US
Diamond Item Code: AUG110842
ISBN: 1592911048