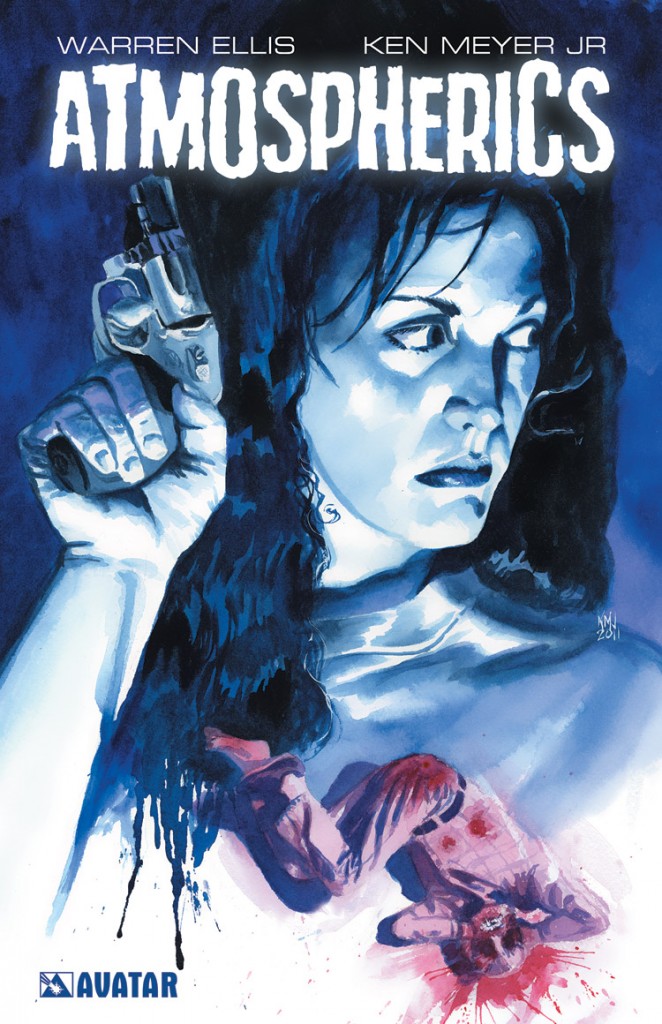 You may have seen Warren Ellis' ATMOSPHERICS before, but never like this!
Available at fine comic book shops everywhere, the ATMOSPHERICS Color Edition graphic novel presents Ellis' psychological thriller in fully painted color, wholly remastered by artist Ken Meyer, Jr.
An event of unparalleled horror happened in the town called Helen, and the only survivor is Bridget Rhinehart. When the entire populace was ripped apart, turned inside out in the style of cattle mutilations, how could one woman live survive? Unless… Bridget herself was somehow responsible. Is she who she claims to be, an escapee of an alien attack? Or is she dangerous, a mass murderer of innocent people and FBI agents? And do her interrogators want the truth, or a scapegoat to pin the massacre on?
We've happily provided a preview of the ATMOSPHERICS Color Edition graphic novel below, but we also encourage you to familiarize yourself with Ken Meyer, Jr., the highly skilled artist whose full-color painting gave new life to this science fiction / horror classic. Check out the BleedingCool.com interview by clicking here!
And now, without further ado…