That's right, I said, "Explosion."? And why not?? You know Avatar's an in-your-face kinda publisher!
We are proud to announce that today, we've got some excellent variant covers for some of our fan-favorite titles, hitting shelves in the USA, Canada, UK, and heck, perhaps even Zimbabwe and Pakistan for all we know! So whether you're a hardcore Avatar fan with a need to collect fantastic cover artwork, or a lucky person who missed out on the first release but now have a second chance to snag a copy, you'll want to head to your local comic book shop and get your comics on!
---
CROSSED: PSYCHOPATH #5 Shark Attack Edition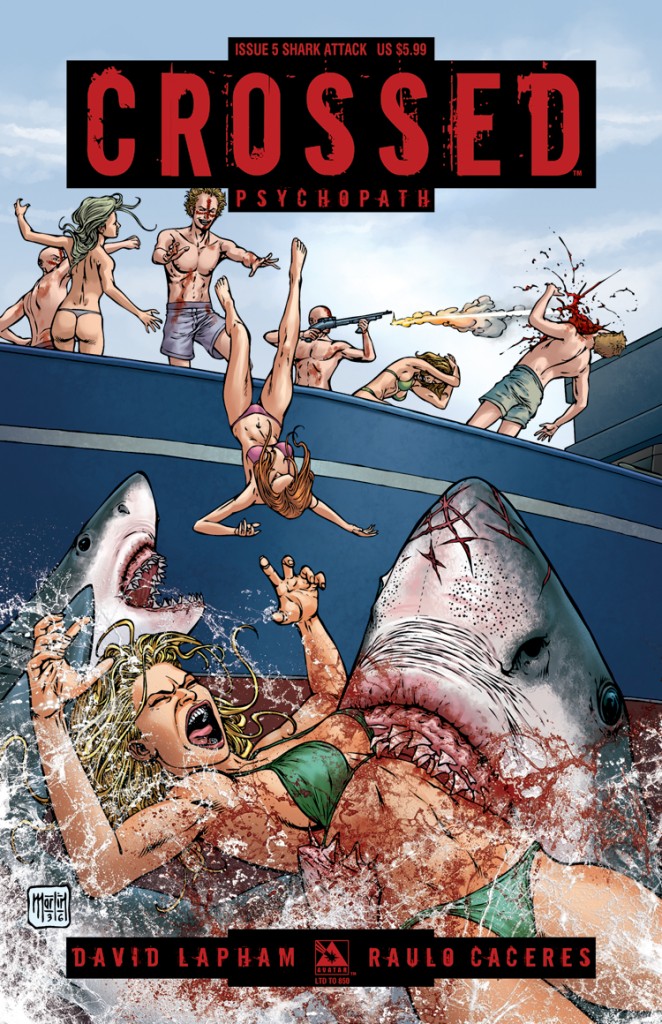 CROSSED: PSYCHOPATH #5 Shark Attack Edition
Retail: $5.99, Cover by Matt Martin
Diamond Item Code: DEC110869
Matt Martin delivers this devouring new cover that was previous only available at Wizard Austin convention and is limited to 850 copies. The band of survivors Harold Lorre has connected with have cleverly tricked two giant tribes of Crossed into fighting each other. The hope is that they weed each other out and give the scared humans a chance to get far away. But no one suspects that Lorre himself might be a greater danger than the posse of Crossed that they are hiding from. After all, Lorre has certain needs that he must satiate.
---
CROSSED: PSYCHOPATH #7 Auxiliary Edition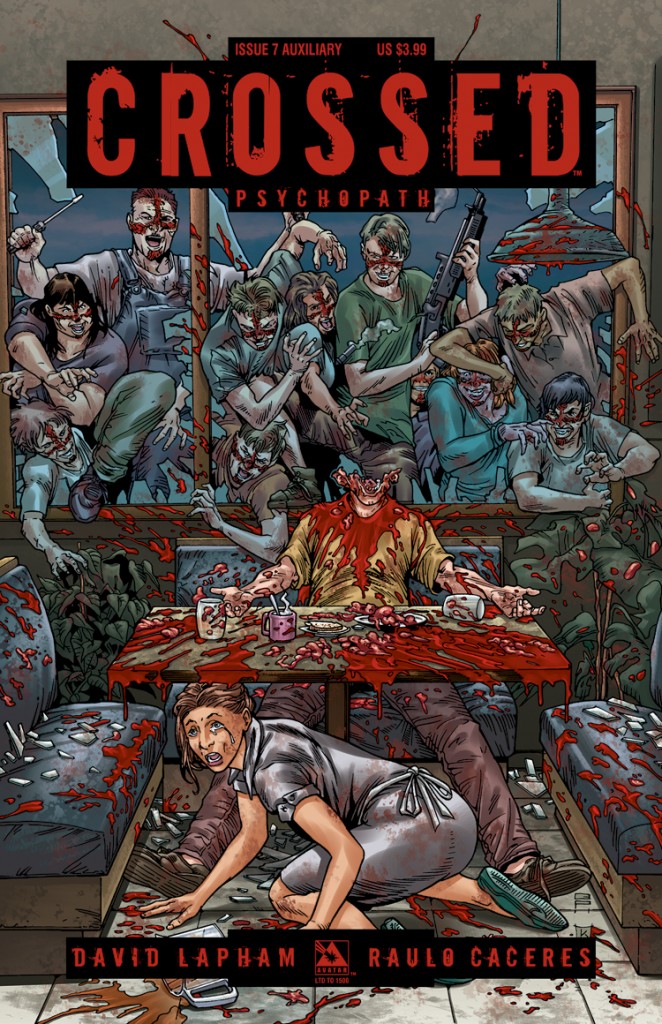 CROSSED: PSYCHOPATH #7 Auxiliary Edition
Retail: $3.99, Cover by Gianluca Pagliarani
Diamond Item Code: DEC110868
A vicious cover from Gianluca Pagliarani on this special edition first printing that is limited to 1500 copies and is the same cover price as the regular edition! What is worse than a homicidal Crossed maniac bent on visiting the most unimaginable atrocities upon you? David Lapham (CALIGULA) reveals the true horror behind a human monster that was twisted beyond belief without the Crossed infection driving his insanity. Harold Lorre is a very special fiend that brings his own unique brand of Hell to the downtrodden survivors of a world gone mad.
---
STITCHED #1 NYCC Edition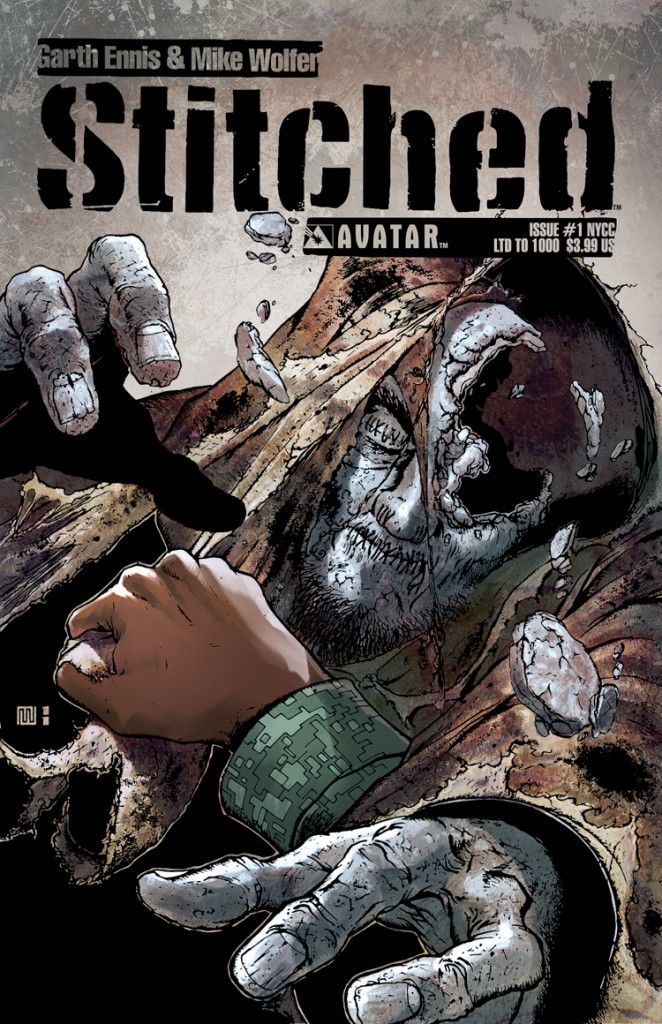 STITCHED #1 NYCC Edition
Retail: $3.99, Cover by Mike Wolfer
Diamond Item Code: DEC110870
Horror artist Mike Wolfer, provides a wickedly visceral STITCHED image on this special edition previously only available at New York Comic Con and limited to 1000 copies! Ripped straight from the debut of his first-ever writing/directing effort comes the ongoing comic book continuation of the acclaimed short film, STITCHED! The three survivors of an American military helicopter crash discover that there is something even more deadly than the Taliban controlled countryside they find themselves trapped in. Garth Ennis weaves a tale that combines today?s headlines with his trademark vision of the supernatural into a modern horror masterpiece.