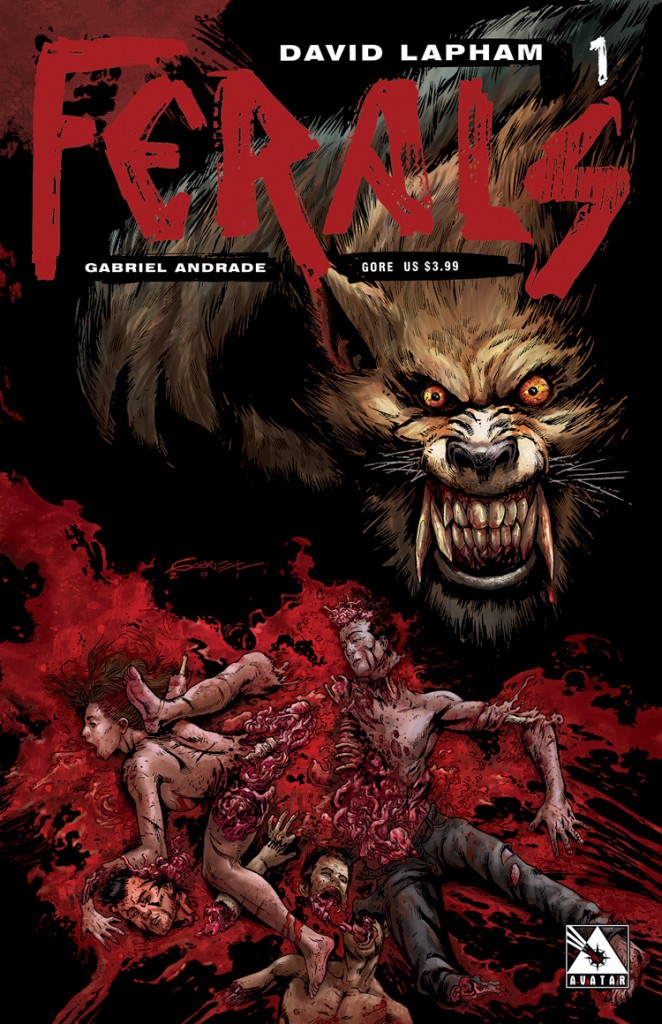 You are going to love this book.
FERALS #1 debuts today in comic shops everywhere! Written by David Lapham (Caligula, Crossed: Psychopath) with artwork by Gabriel Andrade (Lady Death), this first issue presents a new, terrifying vision of werewolves hidden in modern society, an ancient culture with secrets and a bloody resolve to protect them!
Blending elements of crime noir with classic monster horror, FERALS #1 begins with the personal tale of Officer Dale Chesnutt, a lawman in the sleepy town of Cypress.? Folks are turning up not just dead, but slaughtered in bestial fashion. His investigation leads him to a tantalizing woman… and a mystery that dates back centuries. "It starts with small town people, folks with their own little dynamic, and a small town cop who is a charmer, a womanizer, a screw-up," says Lapham. "He suddenly is hit by the 'stray bullets' and finds himself in a whole new world that's plenty dark and twisted."
Want to check out a preview of the issue? Click the Issuu preview below!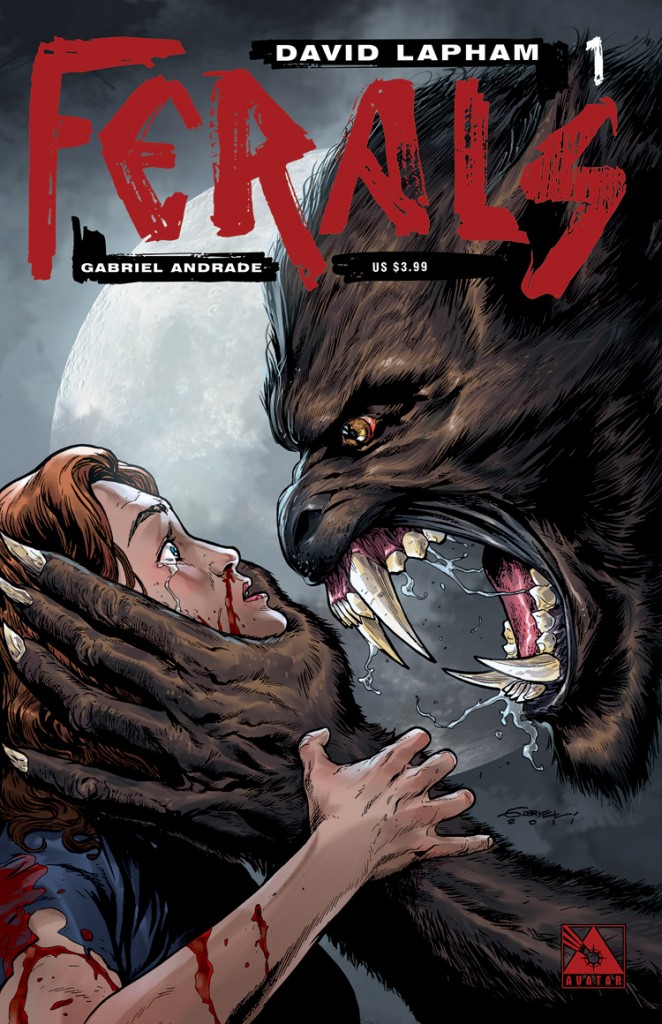 As with all of our month-to-month comic book releases, we like to offer fans a variety of covers. This provides fans the opportunity to choose the cover images that fit them best! We happily release Regular, Gore, and Wraparound editions of FERALS #1 in stores today, each featuring the awesome cover artwork of Gabriel Andrade.
FERALS #1 Regular Cover Edition
$3.99 SRP (Pictured Left)
Diamond Item Code: NOV110754
FERALS #1 ?Gore? Cover Edition
$3.99 SRP (Pictured Top)
Diamond Item Code: NOV110755
FERALS #1 Wraparound Cover Edition
$3.99 SRP (Pictured Below)
Diamond Item Code: NOV110756
Run, don't walk, to the "New Releases" section of your favorite comic book shop and pick up FERALS #1! We can't stress enough – you are going to love, love, love this book.