Avatar Press is proud to announce that Diamond Comic Distributors has named Crossed: Wish You Were Here Volume One as a "Featured Item" in the June 2012 Previews catalog. Written by Simon Spurrier with artwork by Javier Barreno, the Wish You Were Here graphic novel is the first-ever collection of Avatar's popular web comic, never-before-seen in print form.
As described in its Previews solicitation:
The first volume of the most popular horror web comic is finally here! Crossedcomic.com has been delivering weekly installments of this blood-stained epic and now the legion of fans can finally buy it in print! Simon Spurrier and Javier Barreno take us on a fresh journey into pain and misery with a new batch of survivors in the brutal Crossed world. This is the story of a writer who witnessed the downfall of London, and now finds himself in the midst of a new community, a new start, on a barren island off the Scottish coast. Pretending, just for a while, that he?s safe, that he?s useful… that he has a future. It won?t last. There?s no sanctuary. No fighting back. No hope. There?s only the Crossed.
Crossed: Wish You Were Here Volume One features 160 pages of full-color content and is available in three editions, all featuring cover artwork by celebrated Crossed artist Jacen Burrows (Crossed: Badlands, Neonomicon).
---
Crossed: Wish You Were Here Volume One Softcover Edition
Retail Price: $19.99
Diamond Item Code: JUN120842
ISBN: 9781592911707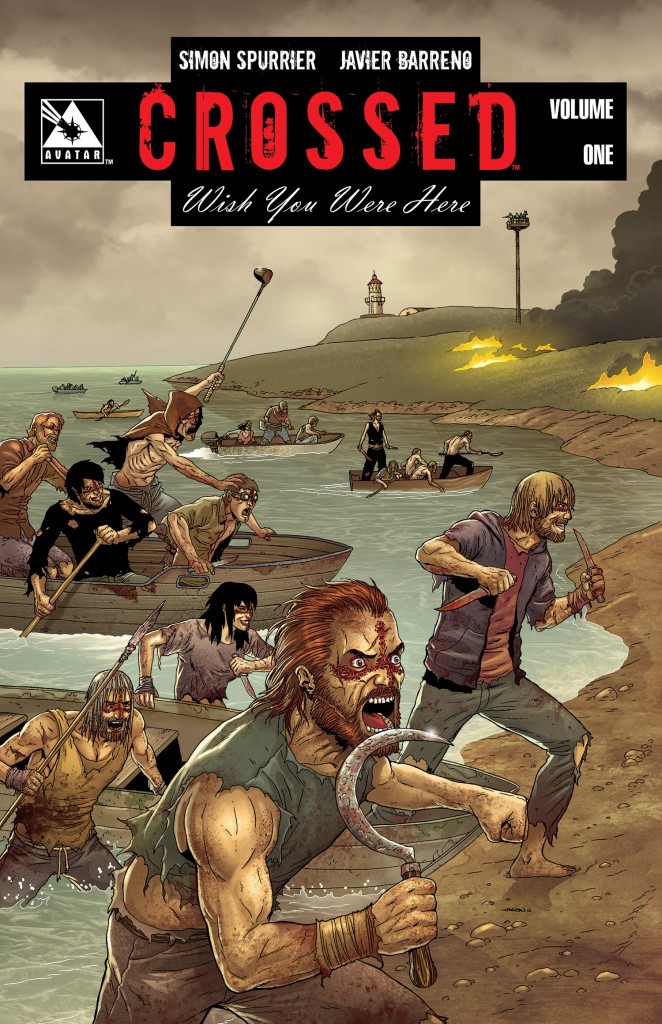 ---
Crossed: Wish You Were Here Volume One Hardcover Edition
Retail Price: $27.99
Diamond Item Code: JUN120843
ISBN: 9781592911714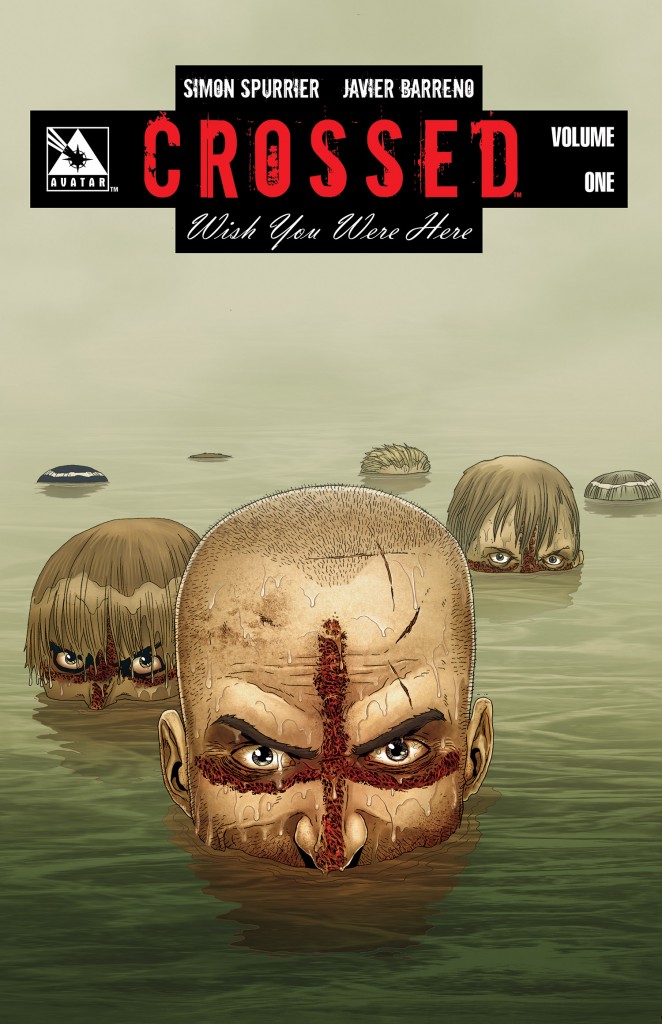 ---
Crossed: Wish You Were Here Volume One Signed Hardcover Edition
Retail Price: $34.99, Limited to 1000 Copies
Autographed by Simon Spurrier and Jacen Burrows
Diamond Item Code: JUN120844
ISBN: 9781592911981