Avatar Press has a full docket of new releases for comic shops tomorrow!
First up, get ready for the latest chapter in Jamie Delano's "Homo Superior" story arc of Crossed: Badlands #7! In a harrowing tale illustrated by Leandro Rizzo, Delano opens new wounds in the Florida swampland as the creeping tale of Crossed madness and horror reaches new levels of insanity. The #7 issue is available in three cover editions: Regular Edition (by Jacen Burrows), Torture Edition (by Gianluca Pagliarani), and Wraparound Edition (by Raulo Caceres), presented below in clockwise order.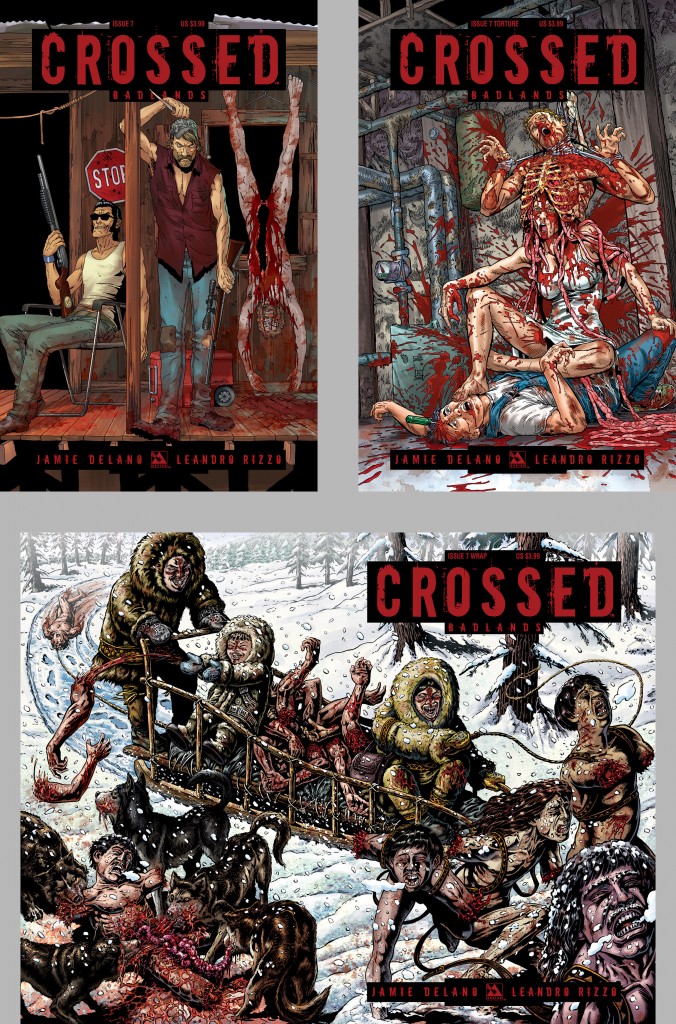 From the twisted mind of David Lapham comes Dan the Unharmable #2, an explosive issue illustrated by Rafael Ortiz! Dan had it all: no worries, no responsibilities, no hassles, no chance of injury. But now he's got a couple of ankle biters that are counting on him to keep them safe. While he may be tough to hurt, they're not, and a whole lot of sick, twisted people are going to try! Available in two cover variants: Regular Edition and Wraparound Edition, both illustrated by series artist Ortiz!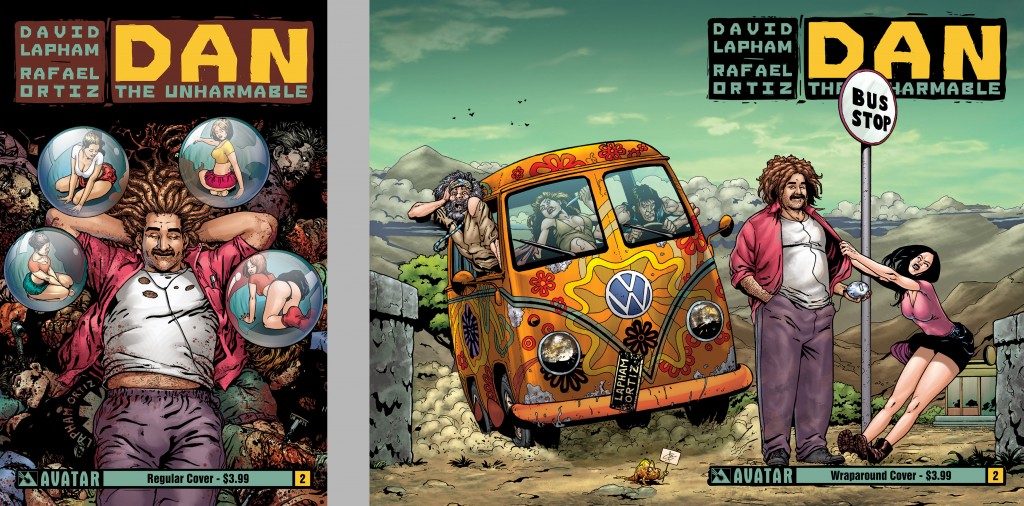 Finally, we proudly present our debut issue of Bleeding Cool Magazine! This introductory #0 issue is forty pages in length, and comes with a nice little price point of $1.49! BleedingCool.com's founder, Rich Johnston, and a host of contributing writers cover the finest upcoming projects from Marvel, DC, Dark Horse, Valiant, Boom, yours truly (Avatar Press, of course), and more! Let this #0 issue whet your whistle while you wait for the full-sized #1 debut later this year!