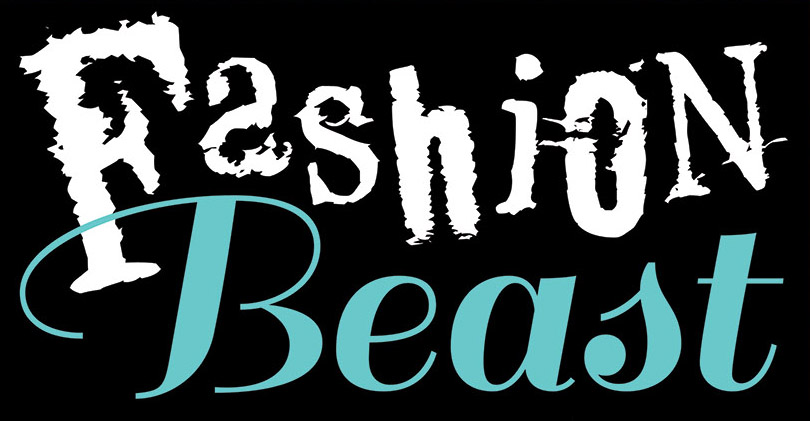 No one redefined the comic book landscape quite like Alan Moore in the 1980s, and the year 1985 was one of the most creative of his career.? He'd taken Saga of the Swamp Thing to new levels of horror and brilliance.? He'd introduced the world to John Constantine, a magic con man and later, Hellblazer.? He'd unleashed a terrorist on the streets of fascist London in V for Vendetta.? Behind the scenes, he was working on his magnum opus, Watchmen, as well as the last "classic" Superman tale, Whatever Happened to the Man of Tomorrow?
And in that same year, he wrote Fashion Beast, a 200-page epic modernization of the Beauty and the Beast concept. Commissioned by punk rock impresario Malcolm McLaren to write a full-length feature film based on one of his ideas, Moore delivered a massive tome full of everything we've now come to expect from Moore. In the words of his longtime collaborator Antony Johnston, it's a dense work about "life, death, the human need for social status, the cynics who will happily prey on that need, and the question of whether any of this matters."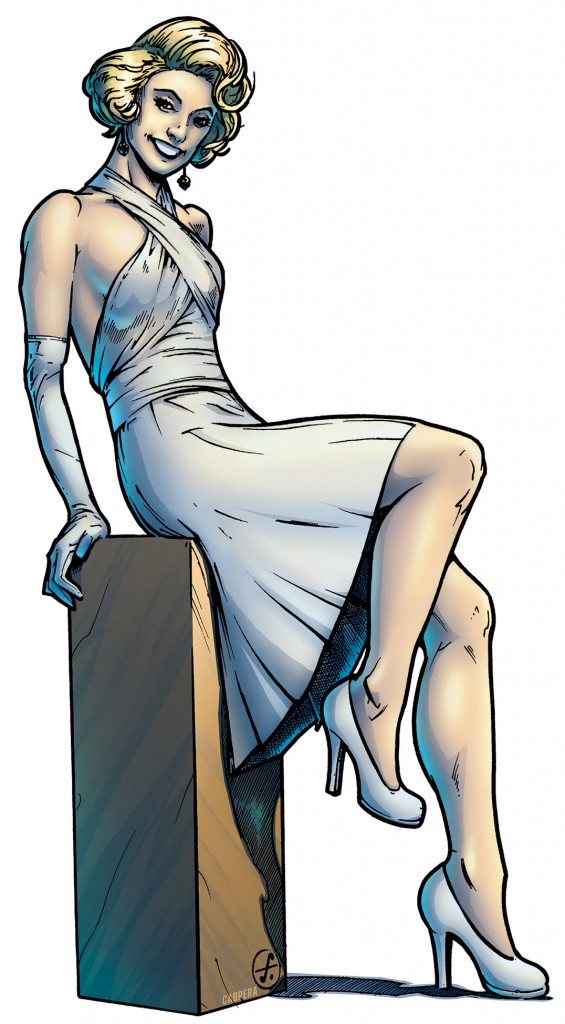 After twenty-seven years, this long-lost Moore masterwork is finally seeing the light of day, faithfully adapted from the original script (with the blessing of both Moore and McLaren, who met with Avatar founder William Christensen almost a decade ago to discuss the project) into a full-fledged comic book miniseries, ten issues in length and launching with a #1 issue in September. Johnston, whose many accomplishments in the comic industry include Wasteland and Daredevil, will handle the script chores, with Facundo Percio (Anna Mercury) is delivering gorgeous, highly-detailed artwork on the project.
Don't let the term "adaptation" fool you — Alan Moore is 100% involved in every step in the development. Of their collaboration, Johnston adds, "I spoke to Alan at length before starting the script, just to get a feel for how he saw the screenplay, ask him questions that came up while I was reading it, that sort of thing. Alan always has final approval over everything, of course, from the script right through to final art. But by the time I wrote Fashion Beast, I?d already done several adaptations of his work, so I?d earned a certain amount of trust."
Fashion Beast is a historically relevant piece of work by one of the defining voices in the genre. It's one of those titles destined for critical acclaim, promising to immerse readers in the rich, living characters of its dystopian future setting.
The lead player, Doll, is "a wonderfully complex and deep character, both very sympathetic and deeply flawed," as described by Johnston. "She's a gender-bending nobody with aspirations to fame, who gets plucked from obscurity by the world?s foremost fashion designer ? Celestine, a reclusive and obsessive hermit whose ugliness is as legendary as his capriciousness. This supposed dream opportunity becomes a nightmare as Doll sees the true industry behind the billboards and catwalks, and she finds unlikely allies in her desire to do something meaningful with her life."
Moore devotees and Avatar fans won't want to miss this new series. Around the world, comic shops have only this week to place their final pre-orders through the July Previews catalog for the first issue, so we implore everyone to visit or call your local comic shop and make sure they've got a copy on hold for you. Retailers, you'll want to make sure you've got copies on hand, as well! Remember Neonomicon and the heat that wiped out its entire print run after issue #1 debuted? You won't want to miss the opportunity to have Fashion Beast #1 copies for your customers!
Below is a showcase of all the Fashion Beast #1 covers: Regular (Diamond Item Code JUL120796), Wraparound (JUL120797), Haute Couture (JUL120798), and Tarot (JUL120799).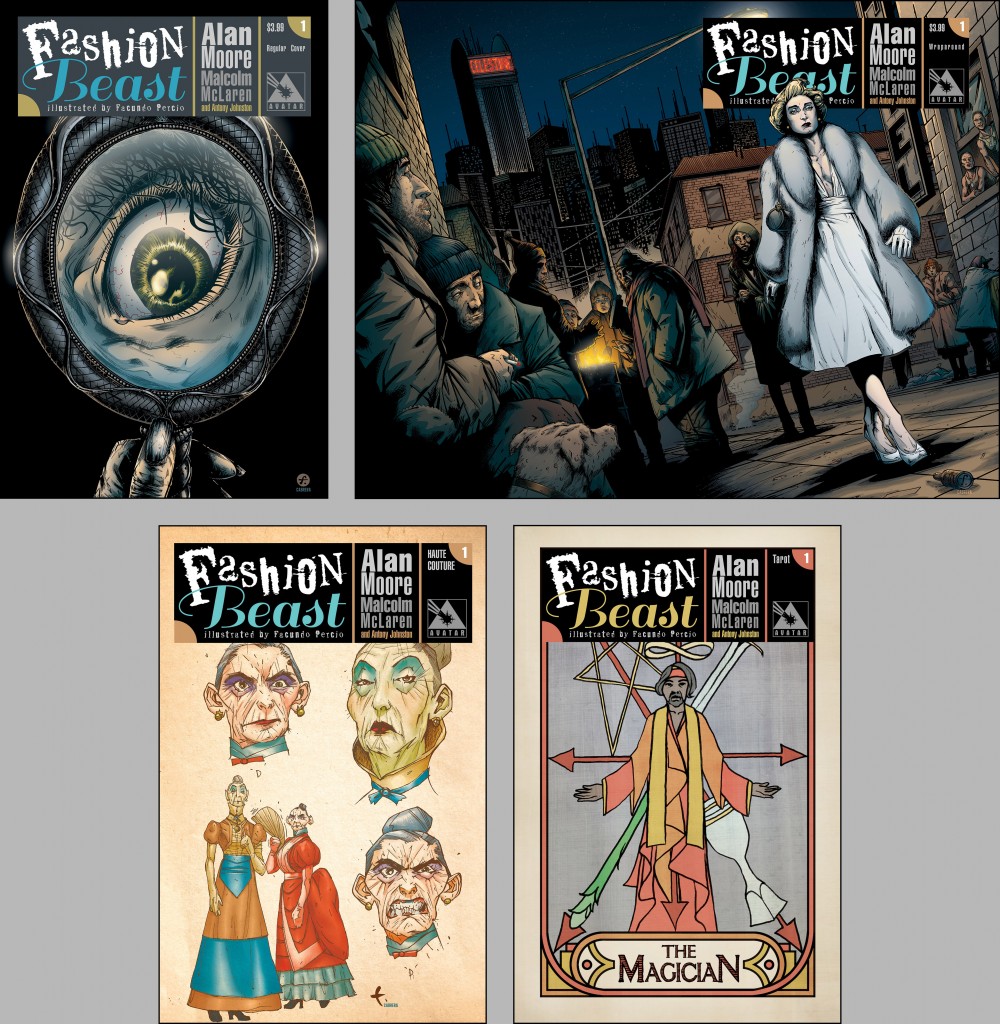 Also, we're happy to show off our entire selection of Fashion Beast #2 covers below. Again, the selection would be Regular (Diamond Item Code AUG120841), Wraparound (AUG120842), Haute Couture (AUG120843), and Tarot (AUG120844).