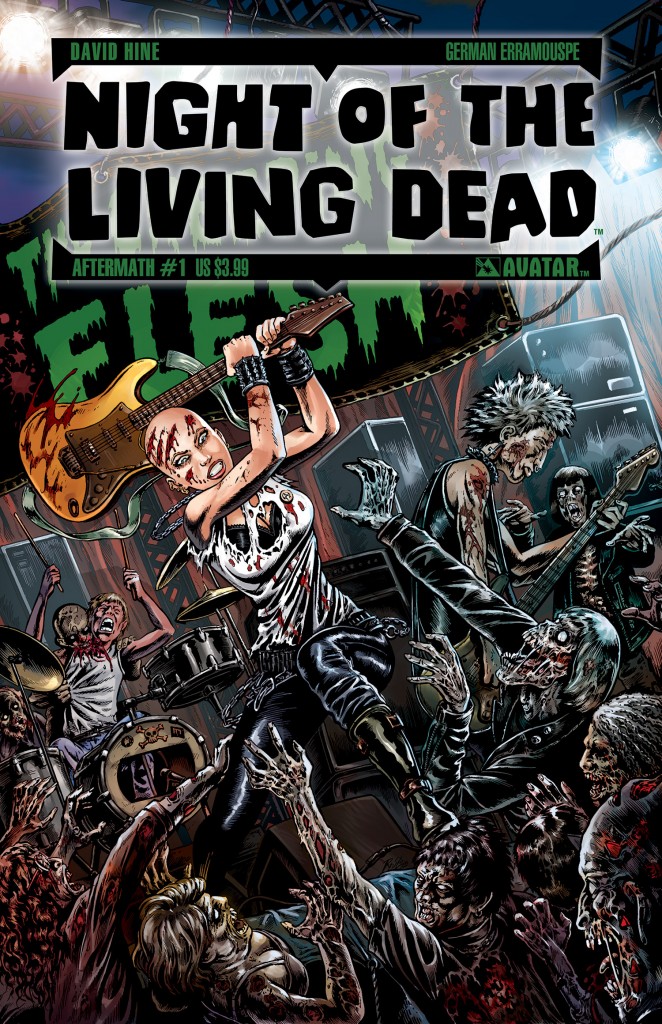 This year, October 31st will fall on a New Comic Wednesday. That?s right ? Halloween is going to fall on our industry?s favorite day of the week. What better day of the year to launch a new zombie comic book series?
Night of the Living Dead is the ?granddaddy? of the zombie genre, the originator of the entire undead craze. On this upcoming Halloween, Avatar Press will finally give the Night of the Living Dead franchise the ongoing, monthly comic book series it deserves with the new NOTLD: Aftermath series, written by David Hine (Civil War: X-Men, The Darkness).
Like the successful ?Crossed C-Day? event we organized earlier this year, we are hoping that retailers across the USA, Canada, and the UK will join us in celebrating the new series and expand readership by having lots of fun in their stores with zombie fans and cosplayers. We?re calling the event ?Day of the Undead,? and we?d love to see innovative retailers celebrate with organized zombie walks, undead costume contests, ghoul trivia challenges, and other zombie-themed events!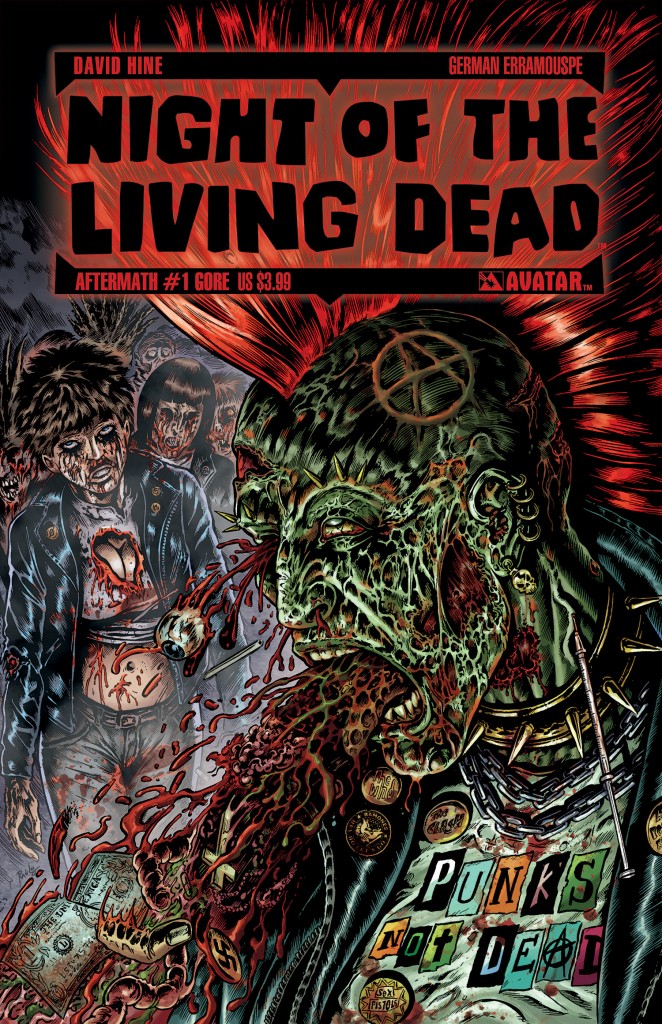 Zombies are all the rage right now. We?d love it if Aftermath and the ?Day of the Undead? event can provide stores everywhere with a steady stream of monthly revenue moving forward from Halloween on.
Here are some ways the promotion will work:
In the August Previews catalog, we have listed a number of $3.99-priced variant editions to Night of the Living Dead: Aftermath (Regular AUG120833, Wraparound AUG120834, and Gore AUG120835). We are encouraging retailers to stock up and give these comics a prominent place on store shelves.
At an AWESOME value price, we have listed a $2.99-priced graphic novel called NOTLD: Day of the Undead (AUG120838), which contains 64 pages of our best NOTLD tales from the past. This is a great bargain for customers ? especially on Halloween!
We are making a Retailer Promo Kit (AUG120839) available to retailers. If a retailer chooses to acquire this kit, they will have everything they need to throw a zombie event in their store, including:
o???? Twenty-five (25) NOTLD temporary tattoos
o???? Twenty-five (25) NOTLD zombie icon buttons
o???? Twenty-five (25) NOTLD stickers
o???? Three (3) NOTLD oversized posters
o???? One (1) NOTLD squishy brain
o???? One (1) NOTLD Volume 3 Trade Paperback ($19.99 retail)
o???? One (1) special retailer-only Classic Movie Poster Edition of the NOTLD: Day of the Undead graphic novel
Ken Meyer Jr. will be individually painting every one of the Aftermath #1 Original Painted Art Cover Editions (AUG120837), providing a one-of-a-kind item for the most discerning zombie fans. It?s painted and it?s gorgeous, perfect for the high-end collector!? Check out an example below: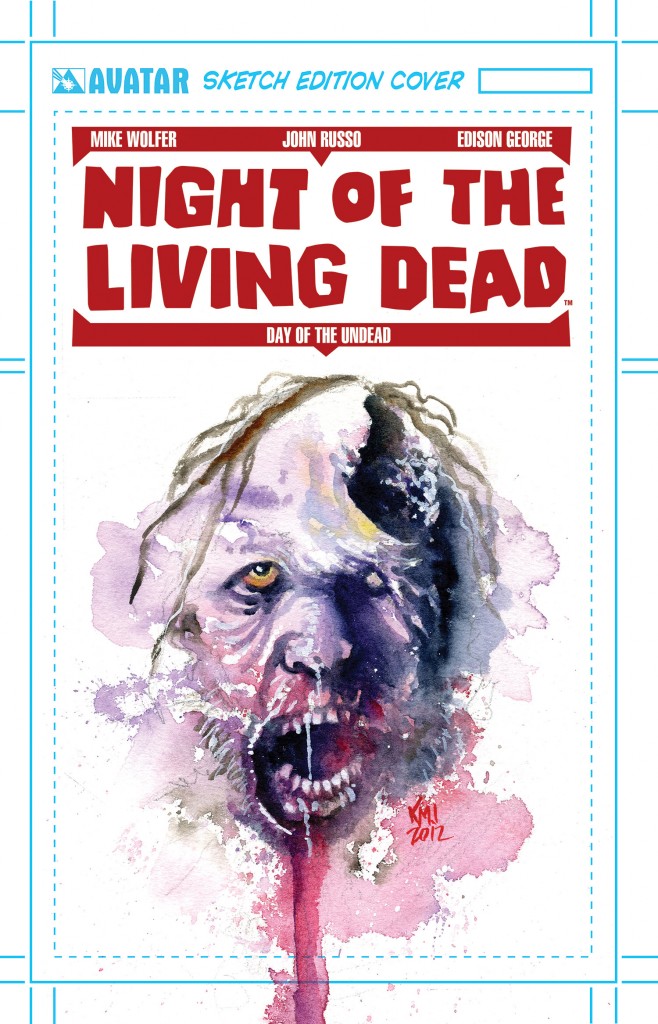 Avatar Press is making a promise to zombie horror fans: OUR monthly comic series will deliver zombie action and gore in every issue, guaranteed. Horror fans with have something to celebrate with Night of the Living Dead: Aftermath. And retailers will have something to celebrate, too: a quality horror comic that will have a strong launch and a dedicated following for months (and years) to come.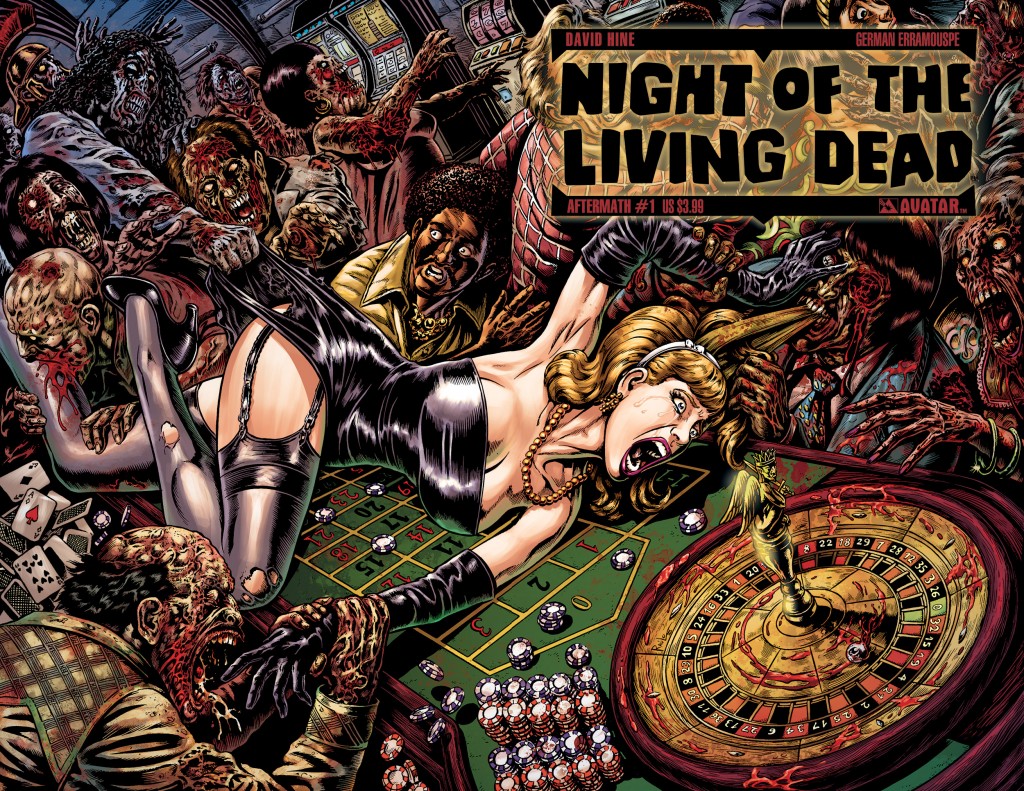 We hope fans and retailers join us in making the Halloween ?Day of the Undead? event into a true zombie extravaganza!