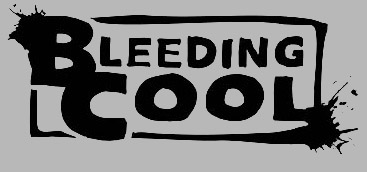 Avatar Press proudly announces the upcoming debut of Bleeding Cool Magazine?s first full-length issue, hitting store shelves worldwide in October. A Diamond Featured Item solicited in the August Previews catalog, Bleeding Cool promises to bring back in-depth, printed comics reporting to the comic shop, right where it belongs? and where it?s been sorely missed!
Bleeding Cool Magazine debuted earlier this year in a special #0 sampler edition, a 40-page title with an introductory price of $1.50 retail. The #0 issue was an overwhelming success, topping the charts as Diamond Comic Distributors? best-selling magazine to comic shops.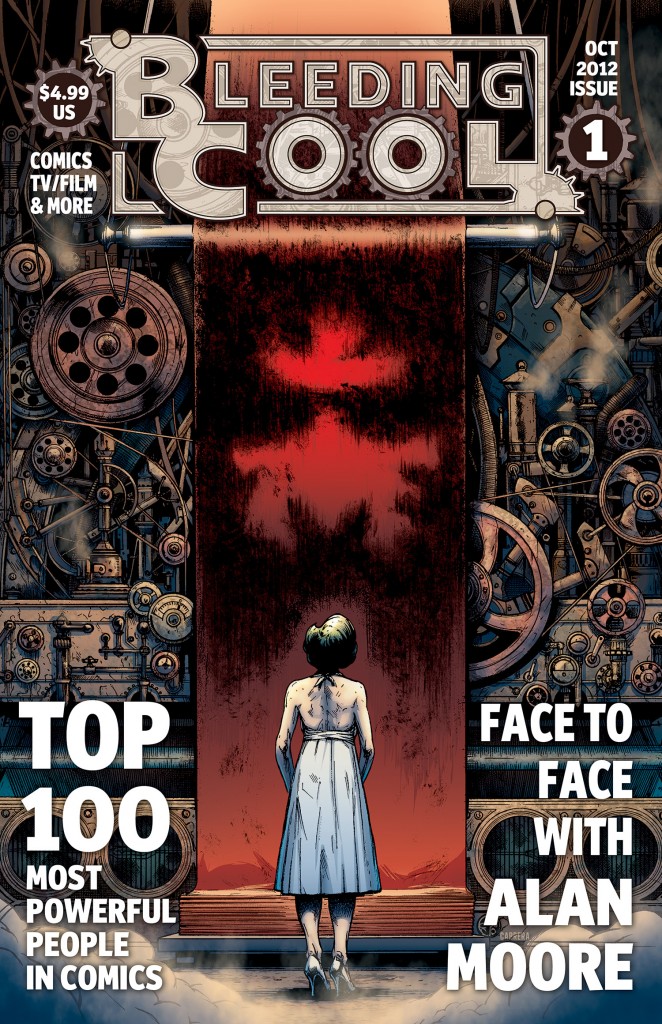 Beginning in October, Bleeding Cool Magazine #1 will feature its ongoing full-length format, measuring over 100 pages in length, with huge features covering the top comic companies and creators! Still retaining its comic book dimensions (making it perfect to fit alongside your favorite comics on racks), Bleeding Cool will appear on a bi-monthly schedule, retailing for an affordable $4.99.
BLEEDING COOL MAGAZINE #1??? ($4.99, Item Code: AUG120887)
In addition to its coverage of Dark Horse IDW, Image, Top Cow, Boom, Valiant, Avatar, Marvel, DC, Aspen and more, Bleeding Cool Magazine #1 includes two major features that we are exceedingly proud to publish! First, we are presenting a tell-all interview with legendary writer Alan Moore (of Watchmen fame, and also our very own Stoker Award-winning Neonomicon). Also, website founder Rich Johnston will present his Forbes-style "Top 100 Most Powerful People in Comics" countdown, guaranteed to reveal some closely-guarded industry secrets and stir up some exciting discussion!
Speaking of Rich Johnston, he would like to share some thoughts on the magazine:
There's been a gap on your shelf, on your counter, in your heart, and in your wallet since Wizard Magazine went away. There's something about the permanence of print that digital cannot touch. Websites burn through content like it's going out of fashion, but print hangs around, lingers, and reminds you that it's there. Print matters. And print sells!
Comic shops have a special incentive to support the ongoing magazine launch:
Retailers who order 20 or more copies of Bleeding Cool Magazine #1 will be promoted as a "Bleeding Cool Store" on www.bleedingcool.com!
That?s right! Those retailers that support Bleeding Cool Magazine #1 will receive special coverage on the world?s #1 most influential comic blog. Worldwide coverage for your store, as only Bleeding Cool can deliver!
Join Avatar Press as we embark on this exciting new publishing venture. If you?re an Avatar fan, or a fan of comics in general, be sure to tell your local comic book shop to place a pre-order for you! And if you?re a retailer, we thank you so much in advance for your support of Bleeding Cool Magazine!