Fashion Beast #3 arrives in shops today, bringing Alan Moore?s unearthed masterpiece into the limelight after nearly thirty years!
Battered and bruised, Doll discovers that to defy Celestine is to look death in the eyes.? The world is on the precipice of nuclear annihilation and society focuses a vehement anger upon the extravagances of a fashion driven culture.? But as the tarot cards are turned, Doll finds that her obstinance has put her front and center among the playthings of a powerful madman.? And to be at the top is an invitation to be in the crosshairs.
Available with a Regular or Wraparound Cover by series artist?Facundo Percio?or Haute Couture Incentive (by Percio) or the very rare Tarot (by?Paul Duffield) Incentive cover.
---
FASHION BEAST #3 Regular Edition
$3.99, Item Code:?SEP120839
Cover by?Facundo Percio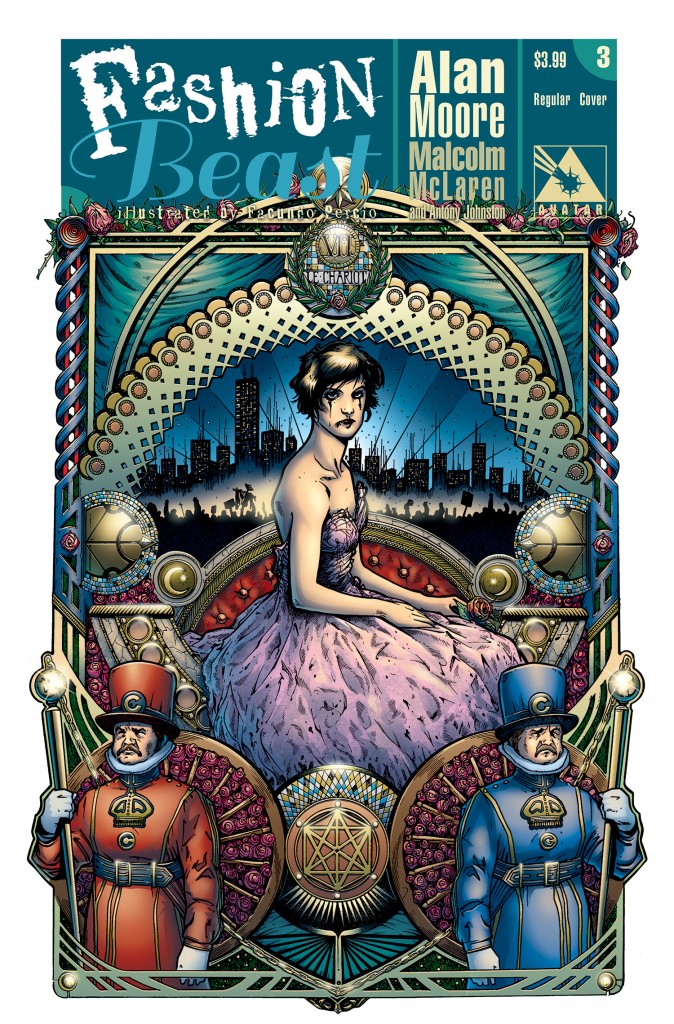 ---
FASHION BEAST #3 Wraparound Edition
$3.99, Item Code:?SEP120840
Cover by?Facundo Percio