Ferals #10 arrives in stores today, offering sex, violence and crime in a supernatural way only David Lapham can deliver!
Dale Chesnutt is playing a dangerous game.? Hiding in plain sight in the Feral community he discovers an ancient Viking that is preparing for war.? With a pack of smart and vicious Feral Wolves trying to tear him to pieces, the storm is nearly ready to turn into a hurricane.? And while Chesnutt tries to deal with the animal changes within him and his growing ferocity? the FBI begins to enact plan B for resolving the Feral threat once and for all.
Available with a Regular, Wraparound, Gore, and special Slashed Incentive cover by series artist Gabriel Andrade.
---
FERALS #10 Regular Edition
Cover by Gabriel Andrade
$3.99 US Retail, Item Code: SEP120835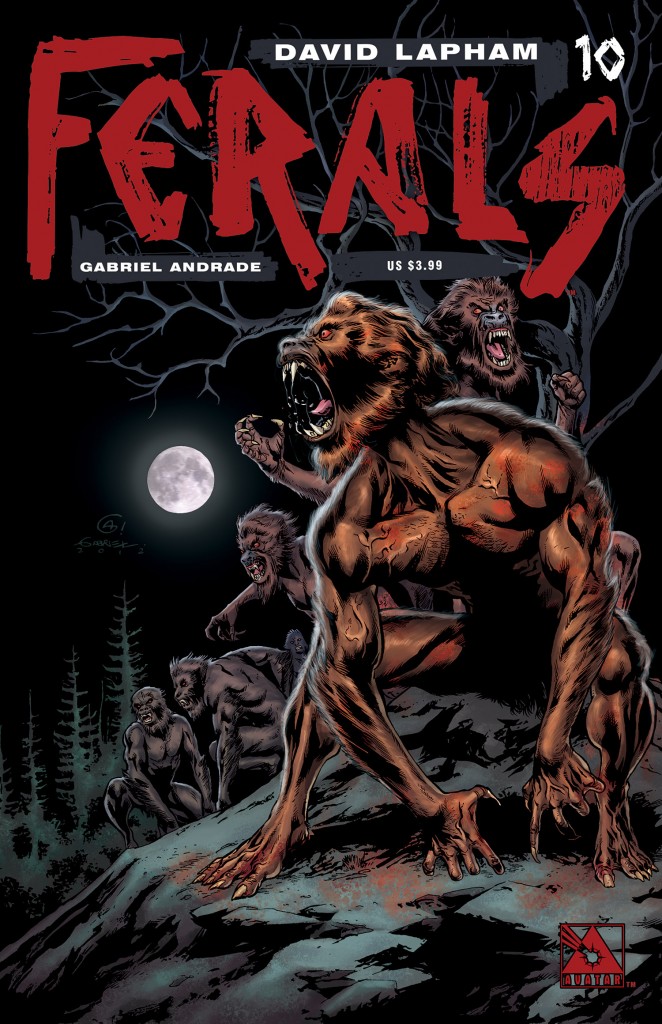 ---
FERALS #10 Wraparound Edition
Cover by Gabriel Andrade
$3.99 US Retail, Item Code:?SEP120836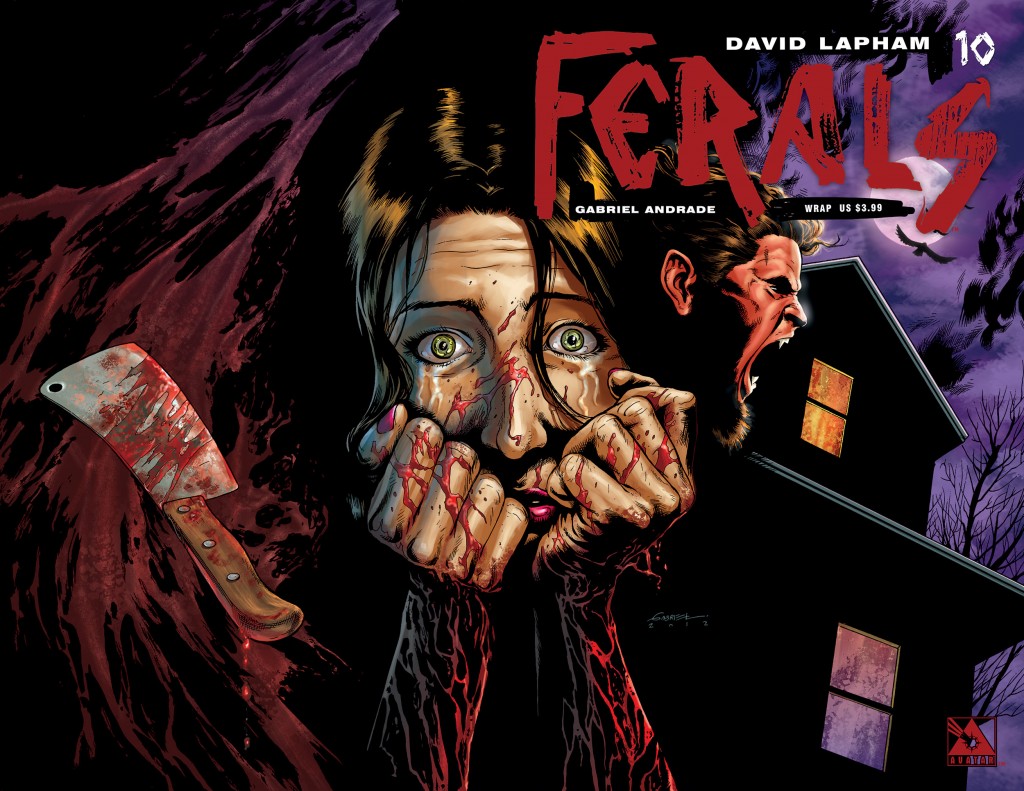 ---
FERALS #10 Gore Edition
Cover by Gabriel Andrade
$3.99 US Retail, Item Code: SEP120837