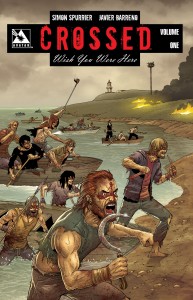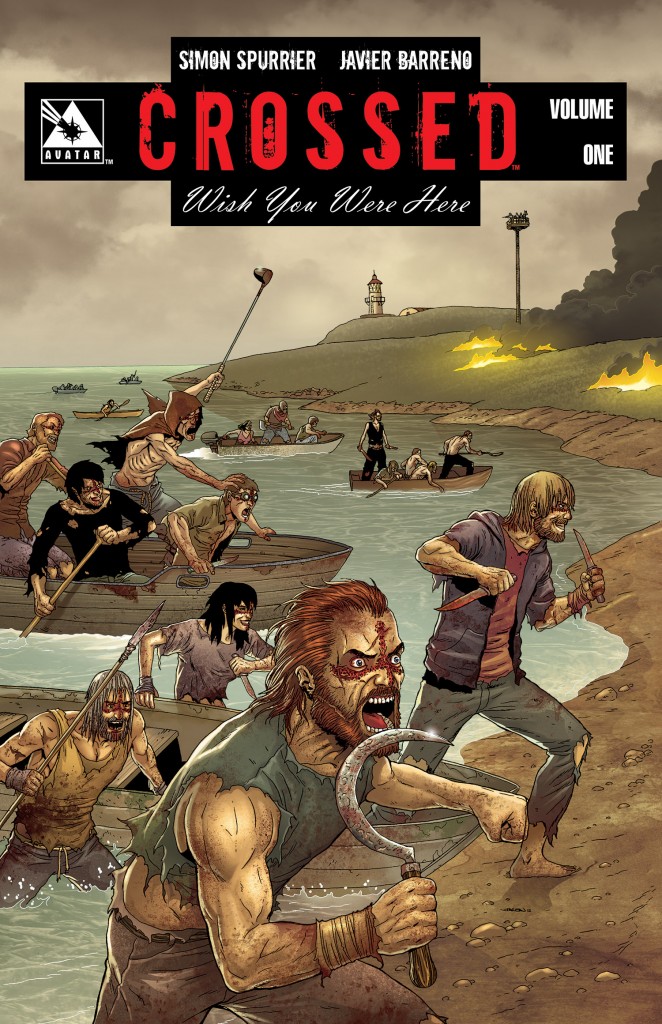 Avatar's?adults-only web comic, Crossed: Wish You Were Here, is available now live.?If you haven't tried Crossed yet – the over-the-top outbreak story created by Garth Ennis (Preacher, The Boys, Chronicles of Wormwood) – Avatar Press gives a free chapter every Thursday.
It is written by?Si Spurrier's (X-Men Legacy, Judge Dredd, 2000AD), and has gotten killer reviews.
"Reading this was like reading?The Walking Dead, except in color, better dialogue, crazier gore, and way more fun to read."
– Shock Till You Drop Dead
You can currently find the first 22 chapters of Crossed: Wish You Were Here collected in soft and hard cover editions at your local comic shop.
To read the individual web chapters from the beginning for free, click?here.