December 2012 ? it?s the end of the world, Crossed style!? And to celebrate we have a special Crossed Badlands event by Si Spurrier (Crossed: Wish You Were Here) and Raulo Caceres.
Even in the first days of the Crossed epidemic, there was the one-in-a-million rare berserker who was able to concentrate his rage on a subject from deep in their old mind.? All that fury and hatred bent towards not general mayhem but a single vile and unthinkable action. One goal? one driven horror? to find love lost.
For a sneak peek, click?here.
Also, on #19 and #20 only, don't miss the amazing End of the World Connecting Covers.? This special connecting cover set celebrates the end of the known world as predicted by the Mayans, Crossed style!
Available with a Regular, Wraparound, Torture covers by Raulo Caceres, and a special Red Crossed Incentive.
---
CROSSED: BADLANDS #19?Regular Edition
Cover by?Raulo Caceres
$3.99, Item Code:?OCT120837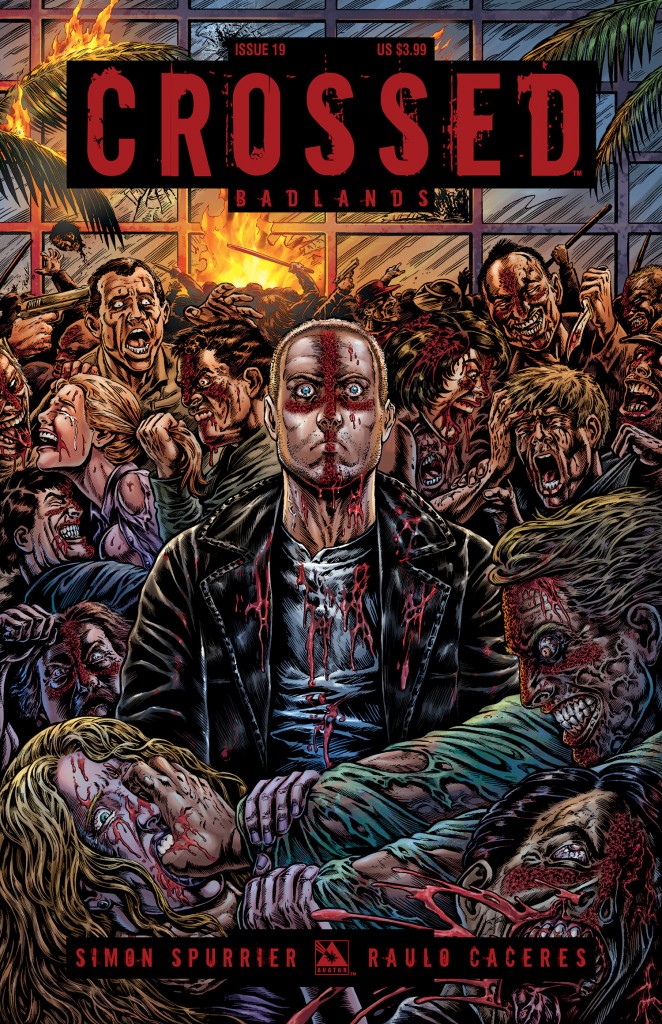 ---
CROSSED: BADLANDS #19 Wrap Edition
Cover by?Raulo Caceres
$3.99, Item Code:?OCT120838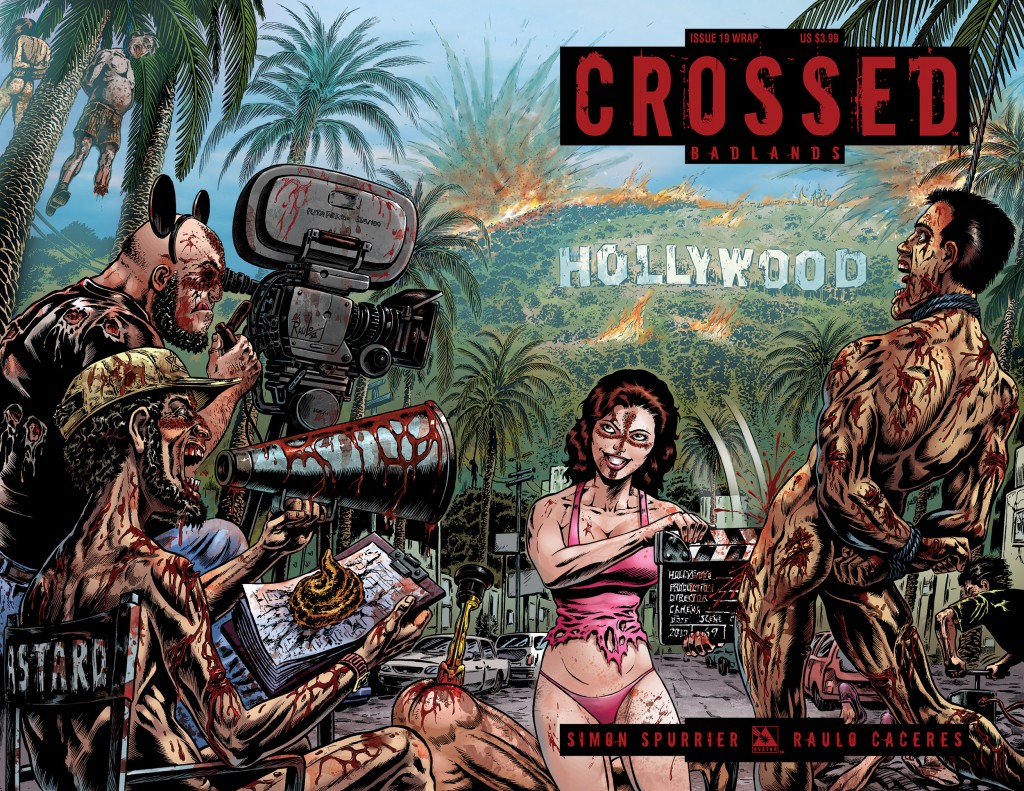 ---
CROSSED: BADLANDS #19 Torture Edition
Cover by?Raulo Caceres
$3.99, Item Code:?OCT120839