Caligula returns for an all-new series by the original creative team!? David (Stray Bullets) Lapham and painter German Noble return to the time of hedonism and supernatural evil with Caligula: Heart of Rome #1!
They thought the mad emperor destroyed, his mysterious soul box gone, and his body run through with a thousand blades.? But the demon lives on and ten years later the job of finding and slaying the beast once and for all has fallen to heroic Laurentius.? But can anyone unravel the mystery of the demon before its bloody tendrils can make glorious Rome a wasteland?
For a sneak peek, click here.
For a conversation with David Lapham on his approach to depicting the depravity of the world of Caligula,?check out this interview.
Available with Regular, Wraparound, or Gore covers by German Noble, and a special Imperial Retailer Incentive
---
CALIGULA: HEART OF ROME #1?Regular Edition
Cover by?German Noble
$3.99 US Retail, Item Code:?OCT120809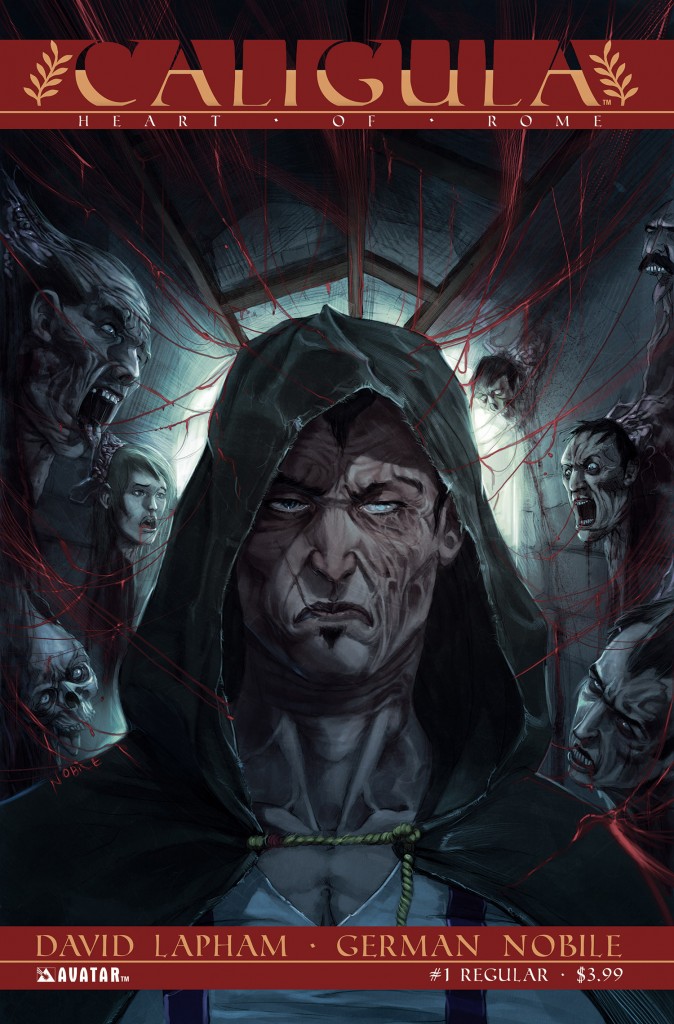 ---
CALIGULA: HEART OF ROME #1?Wraparound Edition
Cover by?German Noble
$3.99 US Retail, Item Code:?OCT120810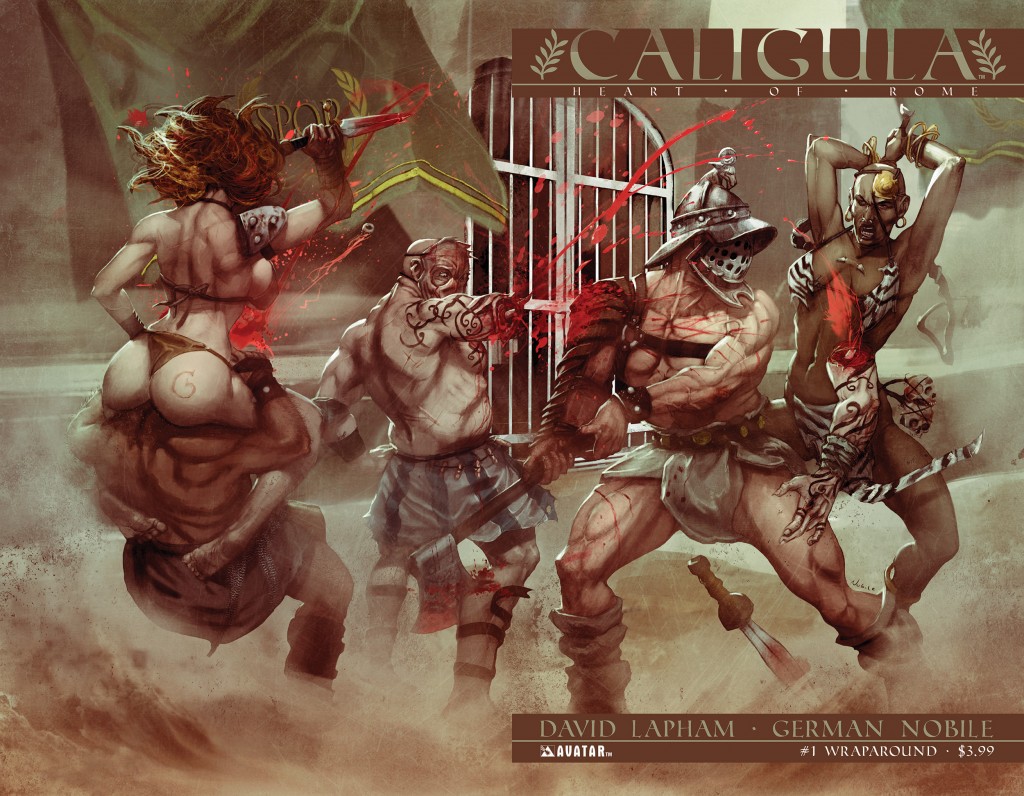 ---
CALIGULA: HEART OF ROME #1?Gore Edition
Cover by?German Noble
$3.99 US Retail, Item Code:?OCT120811