Mike Wolfer's action-packed story continues with today's?Stitched #10! Before this arc is over, the curse of how the Stitched began will be revealed!
An ancient terror which lay hidden in the wastes of the Afghanistan is about to find new life! Now in the hands of a Pakistani smuggler, a handful of supernaturally-reanimated Stitched are the illicit merchandise, and a reclusive collector of religious antiquities in the jungle of Sri Lanka is ready to pay any price to add the horrific, living dead assassins to his collection. But it?s not only the creatures themselves he?s driven to possess, but also the secret of their unholy creation.? The collector will stop at nothing to procure the relics and possess the secret of the Stitched!
For a sneak preview, click here.
Stitched #10 is available with a Regular cover, Wraparound cover, Gore cover, and a special Ancient Evil retailer incentive cover by?Fernando Furukawa:
---
STITCHED #10 Regular Edition
Cover by Fernando Furukawa
$3.99, Item Code:?OCT120854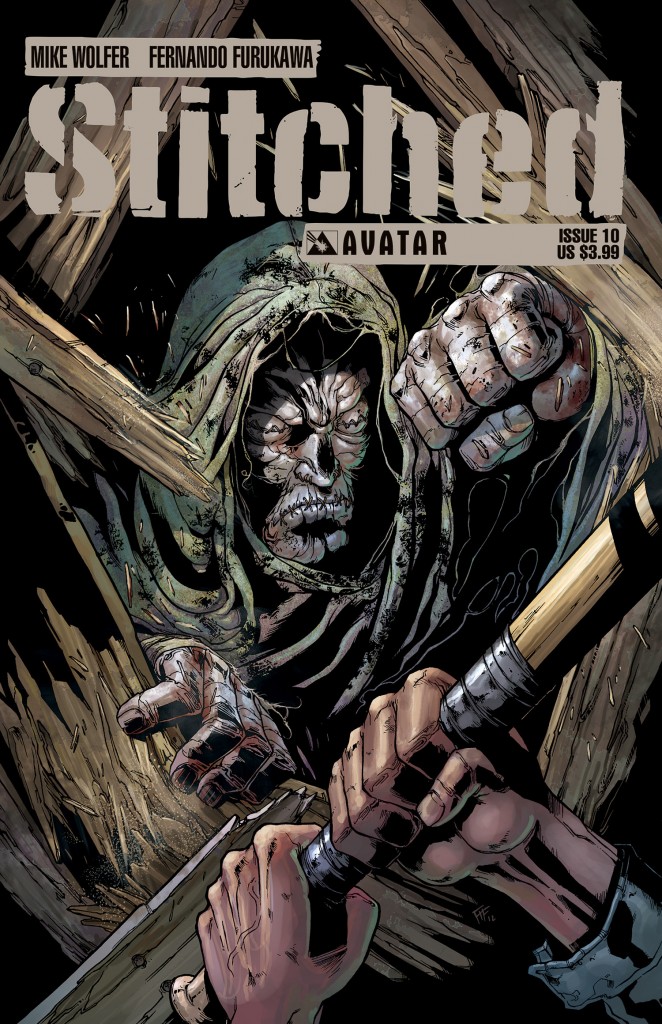 ---
STITCHED #10 Wrap Edition
Cover by Fernando Furukawa
$3.99, Item Code:?OCT120855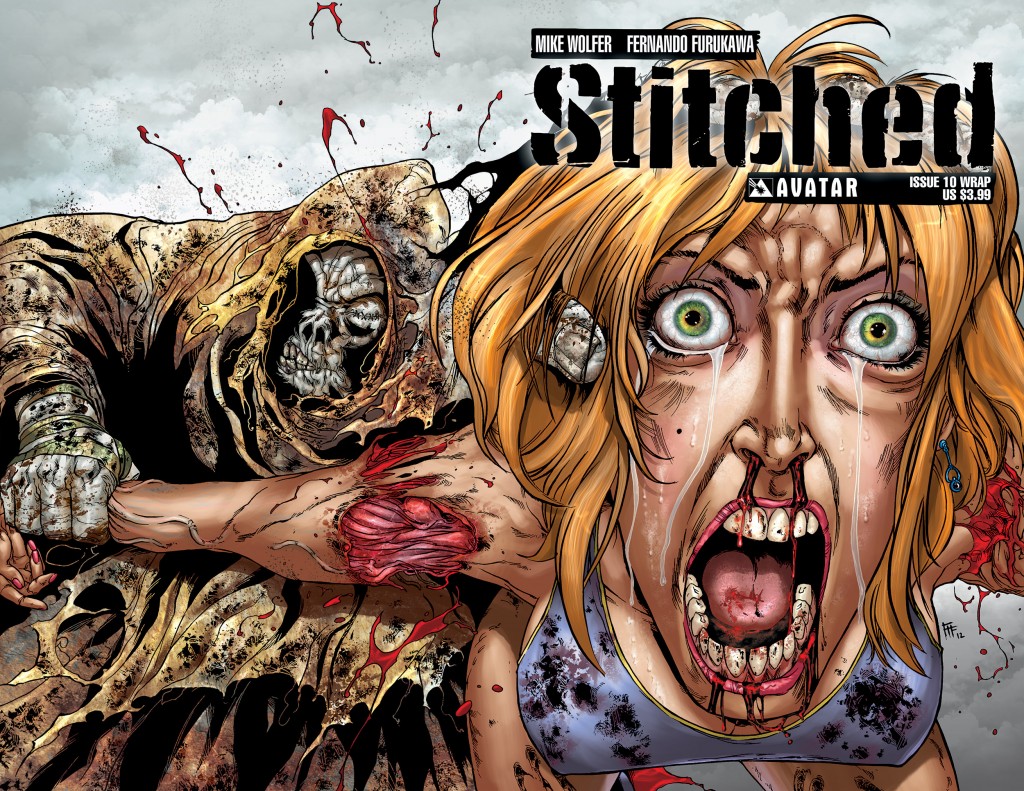 ---
STITCHED #10 Gore Edition
Cover by Fernando Furukawa
$3.99, Item Code:?OCT120856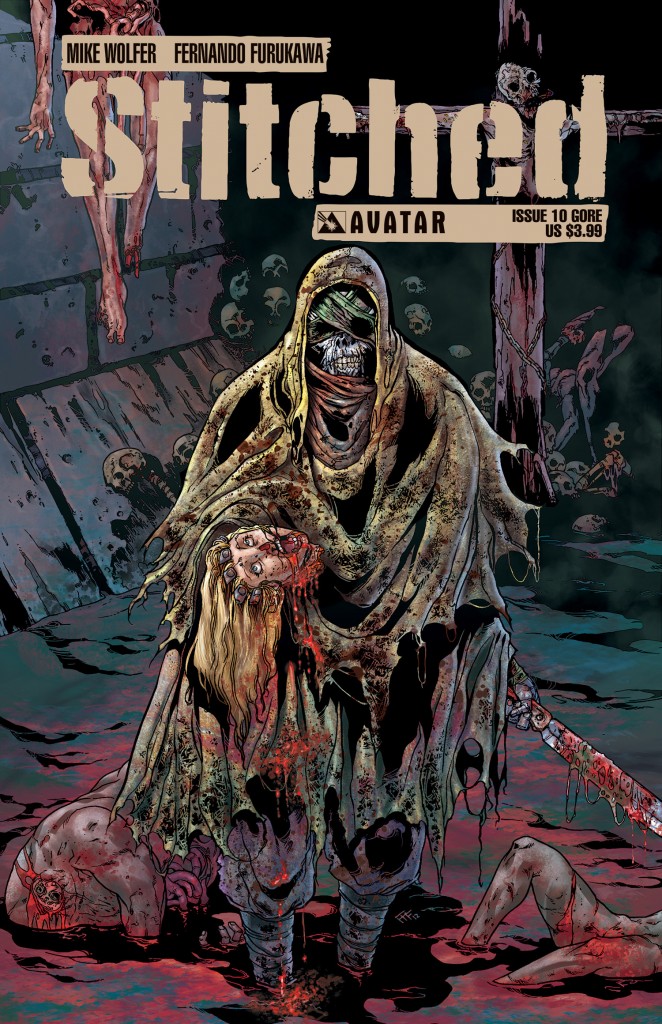 ---
STITCHED #10 Ancient Evil Incentive?Edition
Cover by Fernando Furukawa
PI, Item Code:?OCT120857