For fans of David Lapham's?Dan the Unharmable, issue #9 arrives in stores today. If you don't know Dan, you're in luck… as the?Dan the Unharmable Vol. 1 TP also arrives today, collecting the first six issues of this cult-favorite crime noir series.
Whether you?re looking for a detective, hired muscle, a blackmailer, or bedroom entertainment for the ladies, Dan's your man. He?s not afraid of anything, and why should he be? He?s completely invincible. You can beat him with a lead pipe, stick him in the oven, throw him off a bridge, or shoot him in his noggin, and it?s all the same to him. All he needs out of life is just enough cash to keep him in cigarettes and beer for a night or two, and beyond that, he doesn?t have a care in the world.
But Dan's bohemian paradise is all about to change. Back before he was so unharmable, he left a few loose ends. Now those loose ends are growing up and their mother's been murdered, which not only means that Dan has to solve his most personal case yet, but he's now legally responsible for four human beings who are anything but unharmable… ??This first volume collects the complete first story arc from issues 1-6 of Dan.
To learn who inspired David Lapham to create Dan,?check out this interview.
Here is a sneak preview of Dan the Unharmable Vol. 1 TP…
For fans of the series, you won't want to miss Dan the Unharmable #9 today. Lizzy gets closer to the truth about her mother?s relationship with Dan.? All she has to do is survive the most insane audition anyone has ever endured and the answers will be revealed.? But there?s no easy answers on the lunatic casting couch? only hard ones.
Here is a sneak preview of?Dan the Unharmable #9…
Dan the Unharmable #9 is available with a Regular, Wraparound, and special Retro Incentive cover by series artist Rafael Ortiz.
---
Dan the Unharmable?Vol. 1 TP
$19.99, Item Code:?NOV120900
Cover by Rafael Ortiz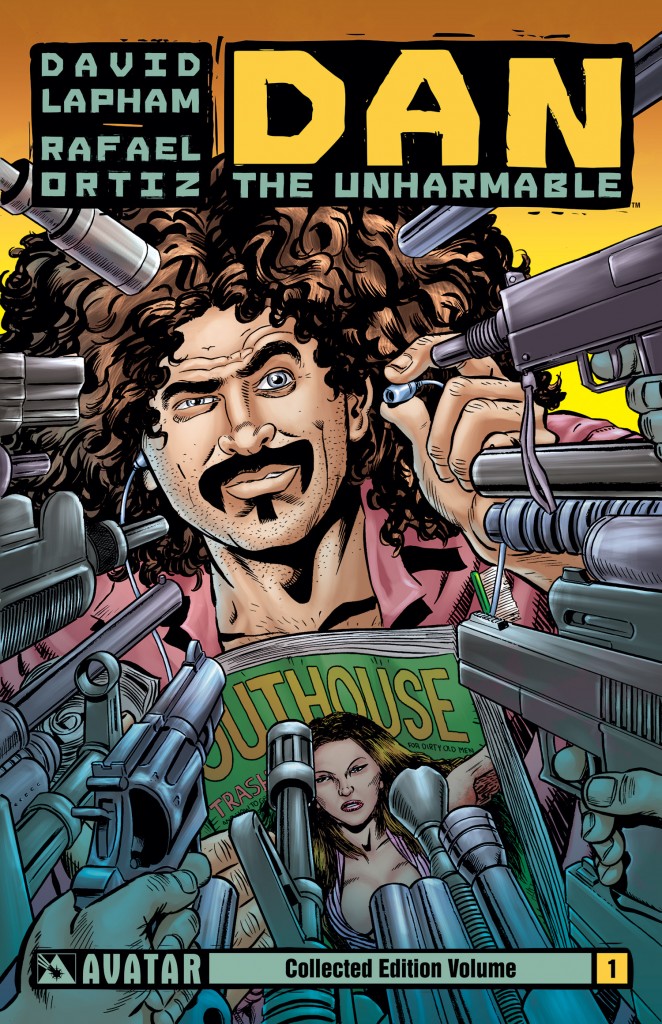 ---
Dan the Unharmable #9 Regular?Edition
$3.99, Item Code:?NOV120901
Cover by Rafael Ortiz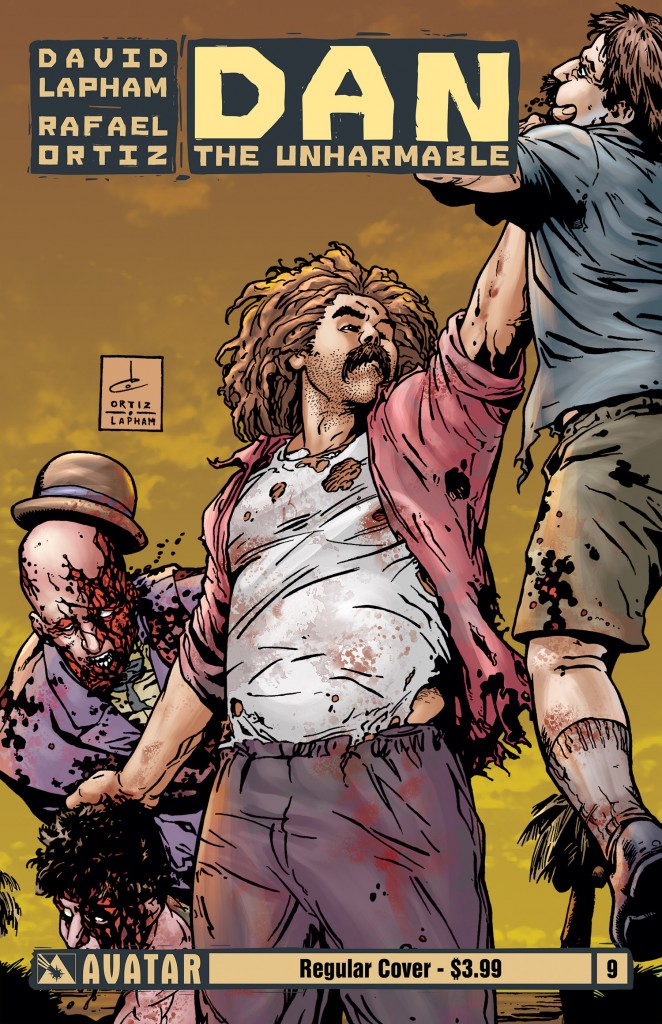 ---
Dan the Unharmable #9 Wraparound?Edition
$3.99, Item Code:?NOV120902
Cover by Rafael Ortiz