The final issue of David Lapham's second Ferals arc will leave you speechless.? It is all out war on the mountain with Rikkard?s wolves and the FBI.
The feral townsfolk are in hiding and Dale Chesnutt has come face to face with his greatest fear.? Rikkard?s minions have destroyed an entire town and he plans to rip Chesnutt?s heart out with a terrifying act of vengeance.? The end times are here and there is no turning back from the horror.
For a sneak peek, click here.
Available with a Regular, Wraparound, Gore, and special Slashed Incentive cover by series artist Gabriel Andrade.
---
FERALS #12 Regular Edition
Cover by Gabriel Andrade
$3.99 US Retail, Item Code:?NOV120924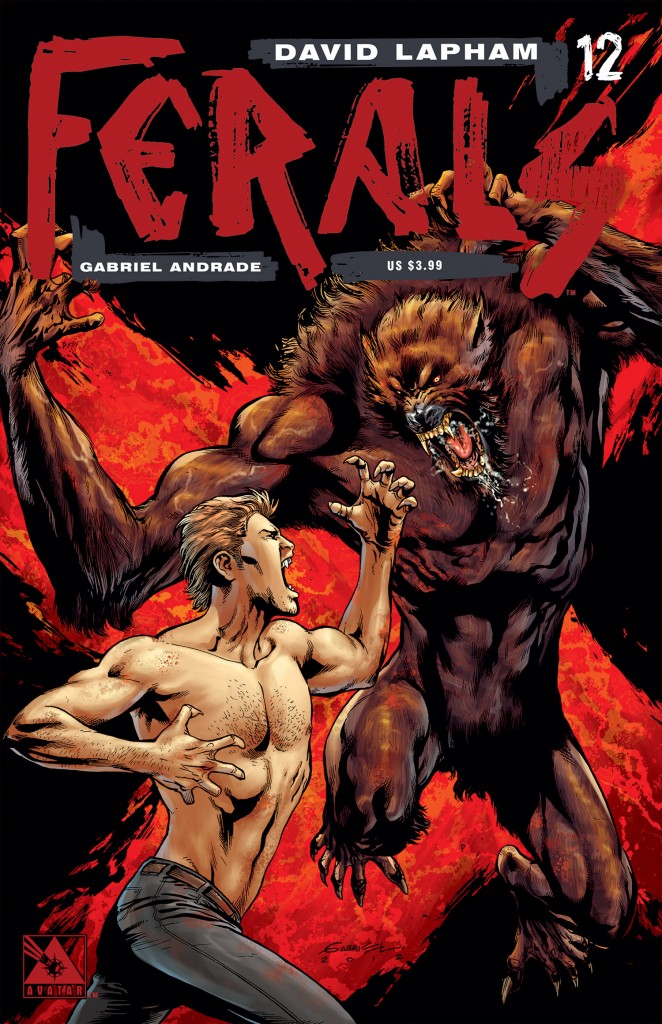 ---
FERALS #12 Wraparound Edition
Cover by Gabriel Andrade
$3.99 US Retail, Item Code:?NOV120925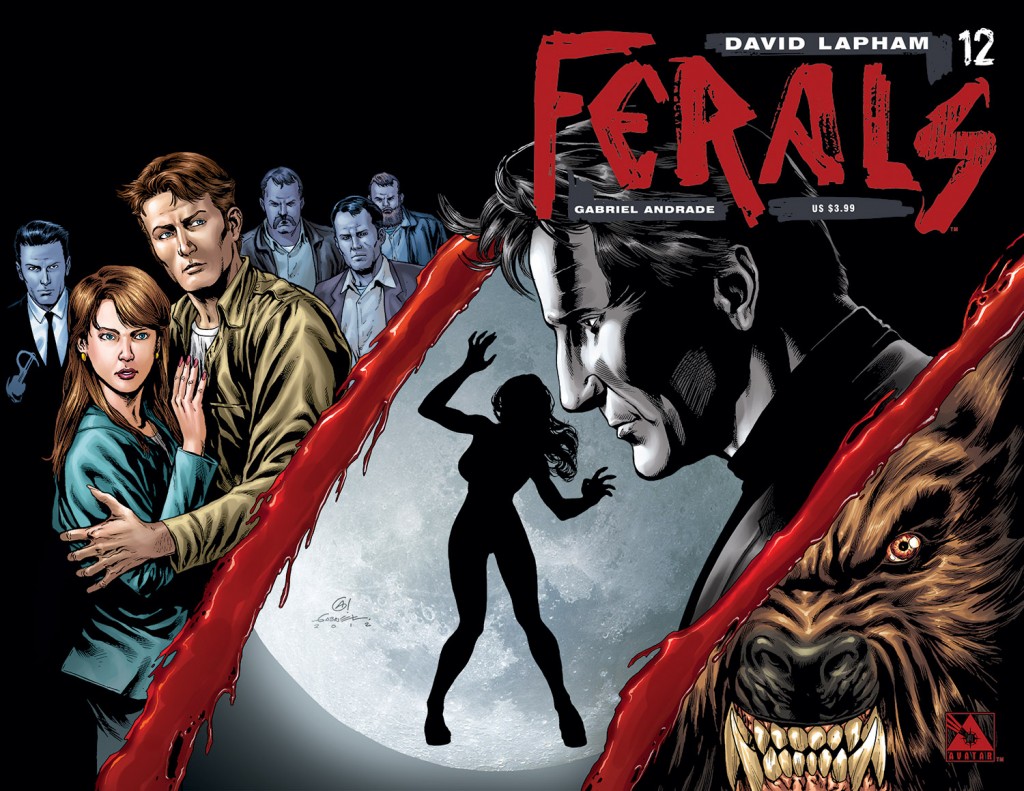 ---
FERALS #12 Gore Edition
Cover by Gabriel Andrade
$3.99 US Retail, Item Code:?NOV120926