Alan Moore and Facundo Percio?s?Fashion Beast #5 arrives in stores today, half-way through this?complex tale that was nearly lost to the sands of time!
The web of Celestine?s mysterious factory spins deeper around Doll and Jonni.? Though the two despise each other, their anger and frustration over the machinations of the mystic designer draw them closer to the truth.? There is a reason for everything le Patron does and his ultimate goals are shifting into place.? Doll?s destiny has been revealed in the tarot cards, but only time will tell whether she has drawn the Fool or the Magician from the deck.
To catch a sneak preview, click here.
Available with a Regular or Wraparound Cover by series artist?Facundo Percio?or Haute Couture Incentive (by Percio) or the very rare Tarot (by?Paul Duffield) Incentive cover.
---
FASHION BEAST #5 Regular Edition
$3.99, Item Code:?NOV120908
Cover by?Facundo Percio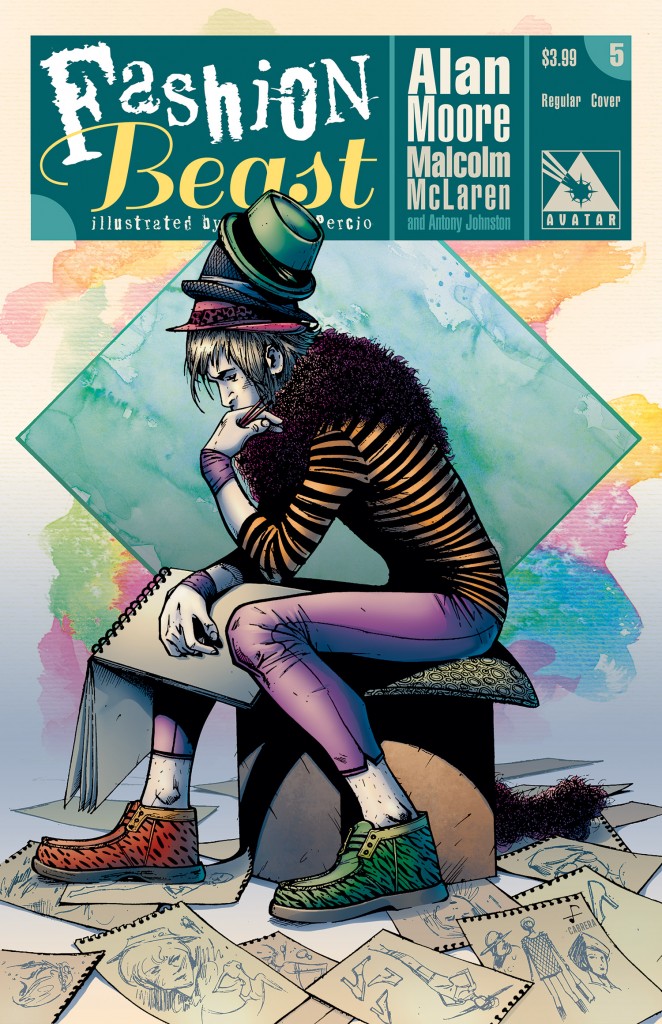 ---
FASHION BEAST #5 Wraparound Edition
$3.99, Item Code:?NOV120909
Cover by?Facundo Percio