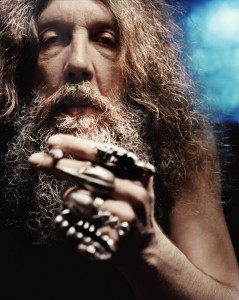 From his recent publicity tour for Fashion Beast, the graphic novel by Moore and Malcolm McLaren and adapted for comics by Antony Johnston, Alan Moore discussed a range of issues with the BBC's Today Show. ?Among topics were his thoughts on Malcolm McLaren, Guy Fawkes, and Moore's own "easy promiscuity."
In the discussion, Moore describes the original vision that McLaren had for the story of Fashion Beast and the incredible confluence of influences that developed the tale. ?And Alan reveals that he feels most everything from the pages of Fashion Beast has come to fruition (save for Nuclear Winter which he says "we're working on"). ?There are truly some interesting opinions presented on Moore's perception of superhero comics and what they represent.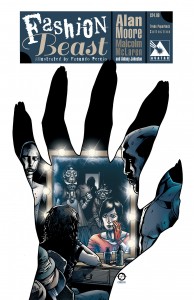 Moore also discusses his upcoming novel, Jerusalem and his 2014 series, Providence, which he calls?"an extended rumination upon the life and work of H.P. Lovecraft." ?This brief ten minute interview is both enlightening and an interesting snapshot into the mind of a literary genius.
http://www.bbc.co.uk/news/entertainment-arts-24032641
Alan Moore photo by Mitch Jenkins.