You can find Avatar digital comics on ComiXology here: ?http://www.comixology.com/Avatar/comics-publisher/11-0
These comics are new to comiXology on Wednesday 10/23/13:
Absolution #0 – 6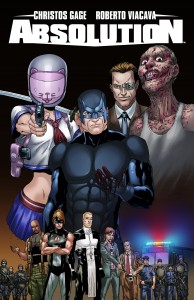 Super-star writer Christos Gage cuts loose with his first Avatar series! John Dusk is a man of honor and a police sponsored enhancile. He has been fighting crime inside the rules of the law. He respects the laws he's been sworn to uphold. But day after day, bringing in the same scum, and watching the revolving door of justice… there comes a time when a man is pushed too far. When you're bound by rules that the bad guys ignore, when the criminals are going free, when the worst kind of man is loosed on the world, when do you finally take a stand? Where do you draw the line between being the good guy, and getting the job done ? permanently? Absolution is the story of masked heroes pushed to the brink, standing on their own, and against their best friends. Sometimes, a man just needs killing.
Crossed: Psychopath #1-7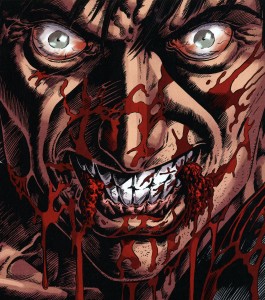 In one terrifying moment, civilization crumbled.? An outbreak of insanity swept across the planet, turning millions of people into the scarred homicidal maniacs known as ?the Crossed.?? For one small band of survivors, the discovery of a starving, injured man in the desert seems like an unexpected blessing.? He knows where they could be safe: the location of the last holdout of the scientific community, where the military offers protection and the cure to the Crossed plague is being developed.? But Harold Lorre is not the savior they hope him to be.? He?s a calculating, lethal man whose mind was dangerously unhinged even before the world went mad.? Surrounded by marauding hordes, their nerves shattered by unending fear, the group fall victim to the manipulations and deadly perversions of a psychopath.? Writer David Lapham, the critically acclaimed creator of Stray Bullets, returns to the universe of Crossed with a descent into evil so far beyond what you could possibly imagine.
Crossed: Badlands #19 – 24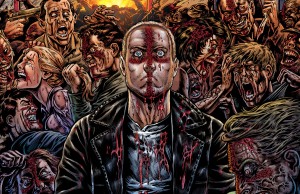 Simon Spurrier puts us in the mind of a unique Crossed relationship, one which sees lovers from two different worlds as they are driven apart by infection in "Crossed Conquers All." ?(issues 19 – 20)
David Lapham continues fan favorite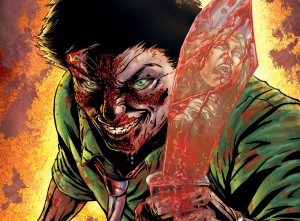 Crossed Psychopath survivor, Amanda?s tale as she fights with the rising insanity in her own mind and a group of lunatic scavengers in ?The Livers.? ?(issues 21 – 24)