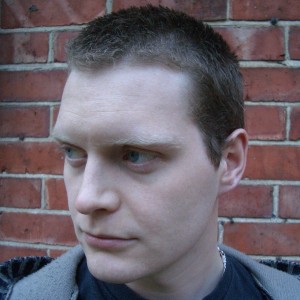 Simon Spurrier is feeling a bit…disenchanted. ?This well known creative author has written comics from Marvel, Boom, and of course Avatar covering a wide range of characters and topics. ?From crazed bloodthirsty infested in Crossed to a gunslinging gorilla in Six Gun Gorilla, he's made his mark. ?But something small and angry and ticked off was still inside waiting to get out.
That's where Disenchanted comes in.
Fans will be officially introduced to the property with the Disenchanted Debut which was solicited as part of the Halloween Comic Fest parties being thrown around the globe on October 30th at local retailers. ?People at the New York Comic Con had a sneak peek at the first chapter of the story which will be told weekly as a free webcomic at www.disenchantedcomic.com every Monday in the style of www.crossedcomic.com.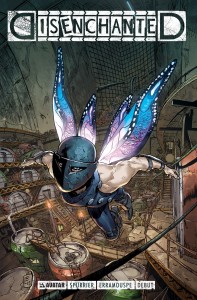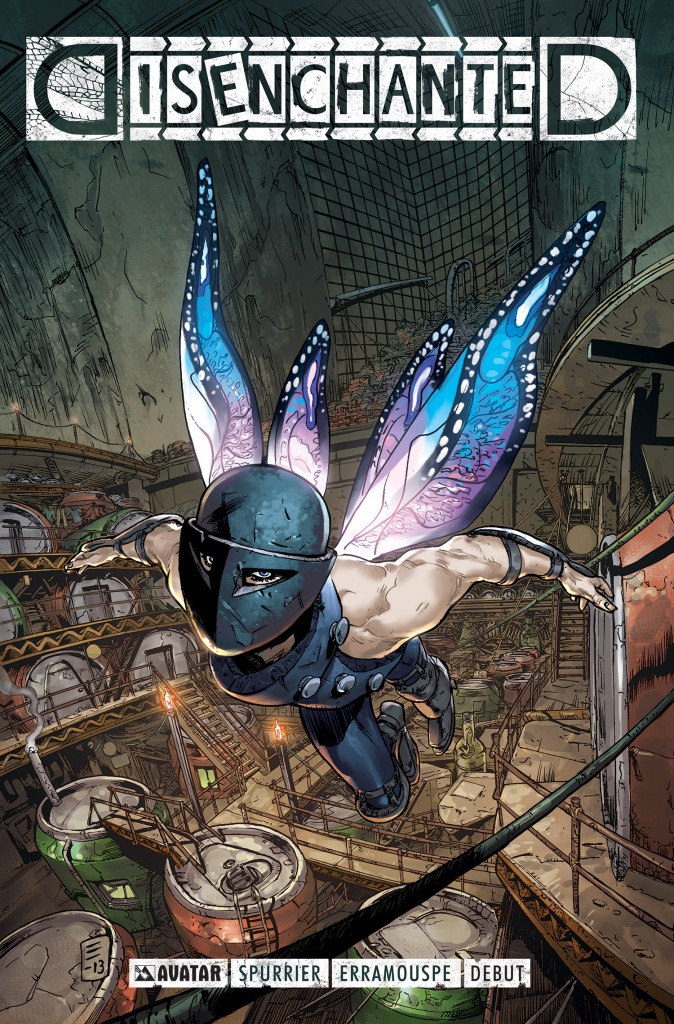 According to Spurrier, Disenchanted will cover all the complications of modern life but inflicted upon the wee folk – the fairy kingdoms that we forgot about and that festered into something nasty. ?When asked about publishing an Avatar book about pixies, he said – "Let?s be clear: faeries are kinda crap these days. They?ve gone through the cultural ringer: spat onto the sterilised shelves of toystores in a kaleidoscope of pink tutus, glittery wands, and rosy cheeks. That?s a pity. Because faeries, like all dimly-remembered magics, like all the folkloric little monsters we used to believe in, like all the glamours they used to spin to avoid our attention, are related to a whole host of ancient ideas far more interesting than glitter. ?Crime. Law. Ethnic hatred. Drugs. Radicalisation. Deviancy. Love. Family ties. Disenchanted takes every grim complication of the modern world ? every urban obstacle ? and filters them through a haze of dark magic and increasingly threadbare tradition."
What is clear about the upcoming web series is that it is refreshingly original, not at all what you might think about in terms of fairy tales, and quite a bit edgier than you might expect. ?Like many fans who enjoy Spurrier's unique approach to telling stories, we are looking forward to seeing this nasty look into the seedy underbelly of the mythical little people. ?Something tells us that between the needles and shivs, we're going to find a world of enthralling characters and stories that let Simon Spurrier release a wealth of imagination into.
Look for an announcement next week revealing the debut date for the first free installment of Disenchanted.