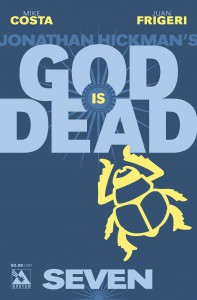 Jonathan Hickman has created a world where mythology meets reality. ?Considered a modern day "Clash of the Titans" this surprising series has captured the imagination of comics readers and ignited a rush in local shops to find the hard to get issues. ?With recent "Enhanced" reprints becoming available, even more fans are finding their way to the series and discovering the madcap world Hickman has created.
Series co-writer Mike Costa will be picking up the reins and continuing the story of God Is Dead beginning with issue #7. ?Costa will bring a deeper look into the violent mythologies as the clash over complete rule of humanity. ?His first solo works can be seen in the pages of the God Is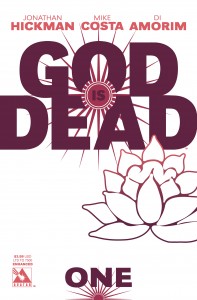 Dead #1 and #2 Enhanced editions which feature not only the full length original issues but also exclusive back up stories that expand the world of GID. ?With the cataclysmic events of issue #6 on the horizon, the continuing series looks at a plethora of new pantheons and puts the world once again upon the cutting board for the gods of old to slice up. ?A new darker threat shows us that even in the bleakest of times, there is room for things to go completely off the rails.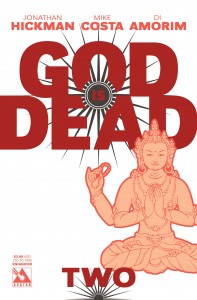 God is Dead #7 is listed in the December Previews and retailers will be placing orders for it in the upcoming week. ?Make sure you ask your local comic shop to reserve copies for you so that you can be among the faithful that avoid the divine wrath.