New Avatar Press comics in stores Wednesday 1/29/14:
Crossed: Badlands #46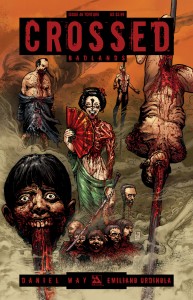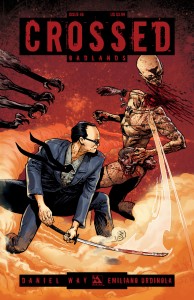 PRODUCT DESCRIPTION: DANIEL WAY?s bloody Crossed story continues as the seaworthy survivors try to find their way among the infected.? Horror comes in all shapes and sizes, and the crew of the Coast Guard ship is about to find that out in most heinous fashion.? The Captain thought he knew the Crossed, knew the rules for dealing with and outlasting them.? But in a world full of maniacs, the only rule you can count on is an unpredictable grueling and violent ending.? Available with? Regular, Wraparound and Torture covers by Rafa Ortiz and special Red Crossed Incentive cover.
Uber #9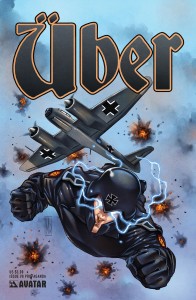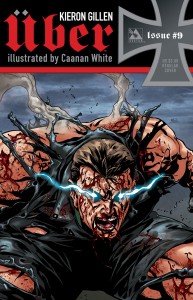 PRODUCT DESCRIPTION: KIERON GILLEN and CAANAN WHITE welcome the New Year with more enhanced horrors in the Pacific Theater. ?Uber changed the way World War II ended and now an extended period of suffering has escalated the losses for both sides. ?Japanese deployment of super soldiers has given rise to new nautical terrors. ?And no one could see the conflict taking this turn as the Allies attempt to cope with the devastating new weapons of war. ?Enter the new World War II with the arms race now focused upon developing super human warriors and the utter annihilation of entire armies. ?Available with Regular or Wraparound cover by Caanan White, Propaganda Poster cover by Michael Dipascale, and a special Blitzkrieg Incentive cover by Caanan White.
Visit the Comic Shop Locator Service to find a local comic book store near you – http://www.comicshoplocator.com/Home/1/1/57/575