New Avatar Press comics to ComiXology Wednesday 2/26/14:
Same Day as Print:
Crossed: Badlands #48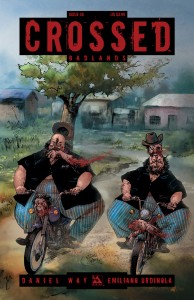 PRODUCT DESCRIPTION: ?The crew of the coast guard ship have found their holy grail ? a sailing vessel with enough top soil to start the new life they have been dreaming of.? But before they can get to heaven they have to go through hell.? And that means a trip upriver through the heart of a Crossed New Orleans before they can make a break for it.? DANIEL WAY?s bloody Crossed story continues!
Backlist Spotlight:
Supergod #1 – 5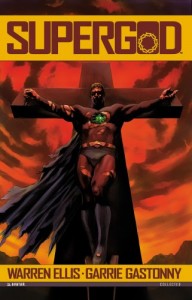 PRODUCT DESCRIPTION: ?Praying to be saved by a man who can fly will get you killed. From the creator of THE AUTHORITY and PLANETARY comes the craziest and most horrifying superhero comic you've ever read! In the world of SUPERGOD, superhumans are the ultimate expression of the Messiah complex, and scientists can build Messiahs who will fly down from the skies to save the world. No-one thought about how they'd do it — or even if they'd want to. So begins the apocalyptic tomorrow of SUPERGOD — the story of how supermen killed us all and ended the world just because we wanted to be rescued by human-shaped things from beyond Science itself! Take every superhero comic ever published, shove them into a nuclear-powered blender, soak it in bad vodka and set the whole thing alight — and SUPERGOD will crawl out and eat your brain!