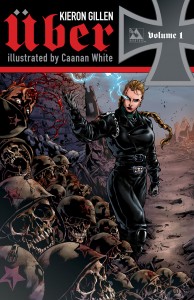 Kieron Gillen and Caanan White's Uber was one of the most talked about new series of 2013. ?With a fresh take on the super soldier, Uber has changed the face of altered history war comics. ?Fans have watched as the last minutes of World War II ticked down to the end we know from the history books and have been enwrapped in the horror and drama that has spun out of the introduction of super humans into the waning moments of the war.
This April, Avatar Press will ship the much anticipated first chapter of this war epic to comic shops everywhere. ?The trade paperback includes the first six issues of Uber and is the entry point for understanding the world created by Gillen. ?Don't miss out on this pivotal first story in what is turning out to be the brutal modern interperetation of super soldiers during wartime.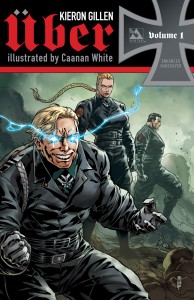 Also available now is the limited Uber Enhanced Hard Cover collection – check your local comic shop or comcav.net for copies.