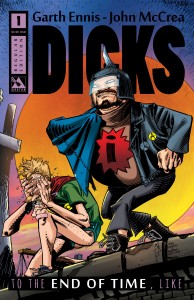 Is there a more offensive and insulting series out there than Ennis and McCrea's Dicks? ?It's hard to imagine one that packs as much toilet humor into 32 pages as the series that Ennis has called "his favorite to write." ?The Dicks are two imbeciles from Belfast that have gotten up to all manner of ill conceived mischief.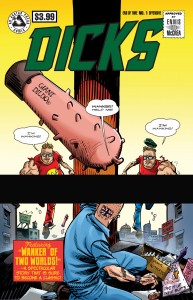 Now if you've ever wondered what would happen if you let an award winning author revisit the craziest musings of the teenage mind, you can find out right here in the new series. ?Garth Ennis reintroduces Dougie and Ivor, the Dicks, this time as the worst masked heroes the world has ever seen. ?The Boys….no not "those Boys" have even less respect for super heroes and you can expect they will be up to their necks in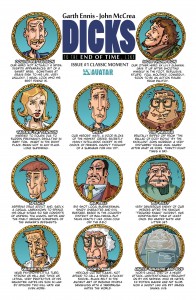 the usual tomfoolwankery that these two morons always manage to stumble into.
If you are looking for something that take you back to the toilet humor you remember from high school and you enjoy being offended by two imaginary blokes, this is the series for you.