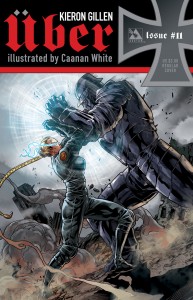 In comic shops and on ComiXology today, Kieron Gillen's brutal enhanced soldier World War II title Uber reveals massive events in the unfolding epic. ?Hitler's master plan of launching Battelship Sieglinde into the heart of England causes the startling deaths of two principle players in the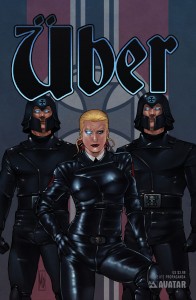 war. ?This is a major turning point in the series as the events lead to the fall of heroes and the rise of villains in a horrific new world order.
Fans have hailed Uber as an incredible story and made it one of the best comics published in the last two years thanks to its unique and unyielding presentation of the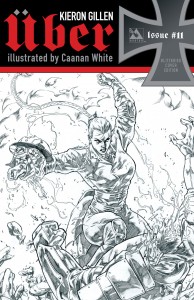 horrors of war. ?The Battleship Ubers have been responsible for the deaths of thousands of soldiers from many nations. ?But in two acts they completely change the war and the series. ?If you have been reading Uber from the start, make sure issue #11 is on the top of your reading pile this week as it will leave you speechless.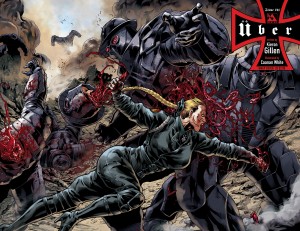 Fans that want to experience Uber can find the first volume trade paperback at their local comic book shops or on Amazon.