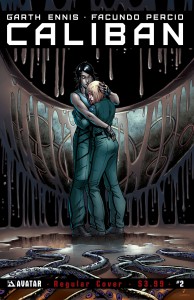 Fans have hailed Garth Ennis' Caliban as one of the freshest new sci-fi horror comics of the year. ?The second issue of this new nightmare hits comic shops and ComiXology today revealing even more of the creeping doom aboard the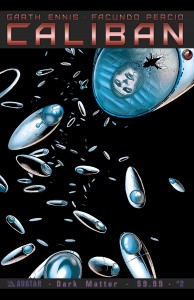 doomed mining ship. ?As the remaining crew try to understand what is happening to them something hidden stalks them. ?One by one the ill fated space travelers begin to fall and no one quite understands what horror has overtaken them.
Garth Ennis is well known for innovative stories and fantastic dialogue. ?His tales cover virtually every genre.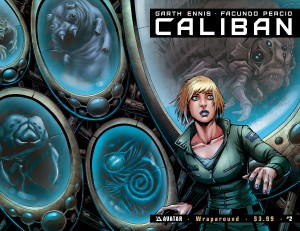 Caliban delivers a fresh take on disaster in space and reveals a world that holds horrors around every darkened corridor. ?Fitting perfectly with classic movies like Alien and Event Horizon, Garth Ennis opens the doorways to space born terror and drags the readers kicking and screaming through a nightmare landscape. ?No one is safe in dead space. ?Join the silent screaming masses with this new vision of horror.