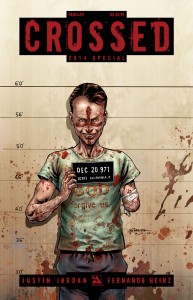 This month in Previews, Justin Jordan delivers a new oversized one shot of Crossed grueling horror in courtesy of the Crossed Special 2014. ?In this tale of misery, the new Crossed scribe takes us to a federal prison where a nasty inmate has to face the Crossed plague head on in maximum security. ?This comic book will scar your fragile mind with depraved misery and woe.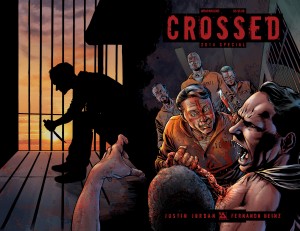 The Crossed Specials are self contained longer format stories that will make you squirm. ?Artist Fernando Heinz of Stitched turns in one of the most disturbing visuals you will ever see in the pages of this year's special edition.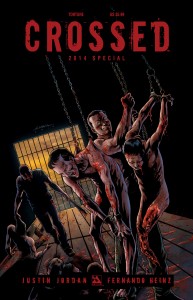 The Crossed Special 2014 is on sale in October, just in time for Halloween. ?Ask your local comic shop to reserve a copy of this nightmare for you today!